Architects
Ignacio Romera & María Heras
Estructural Consultor
Oscar Cebollada
Photographer
Juan Carlos Quindós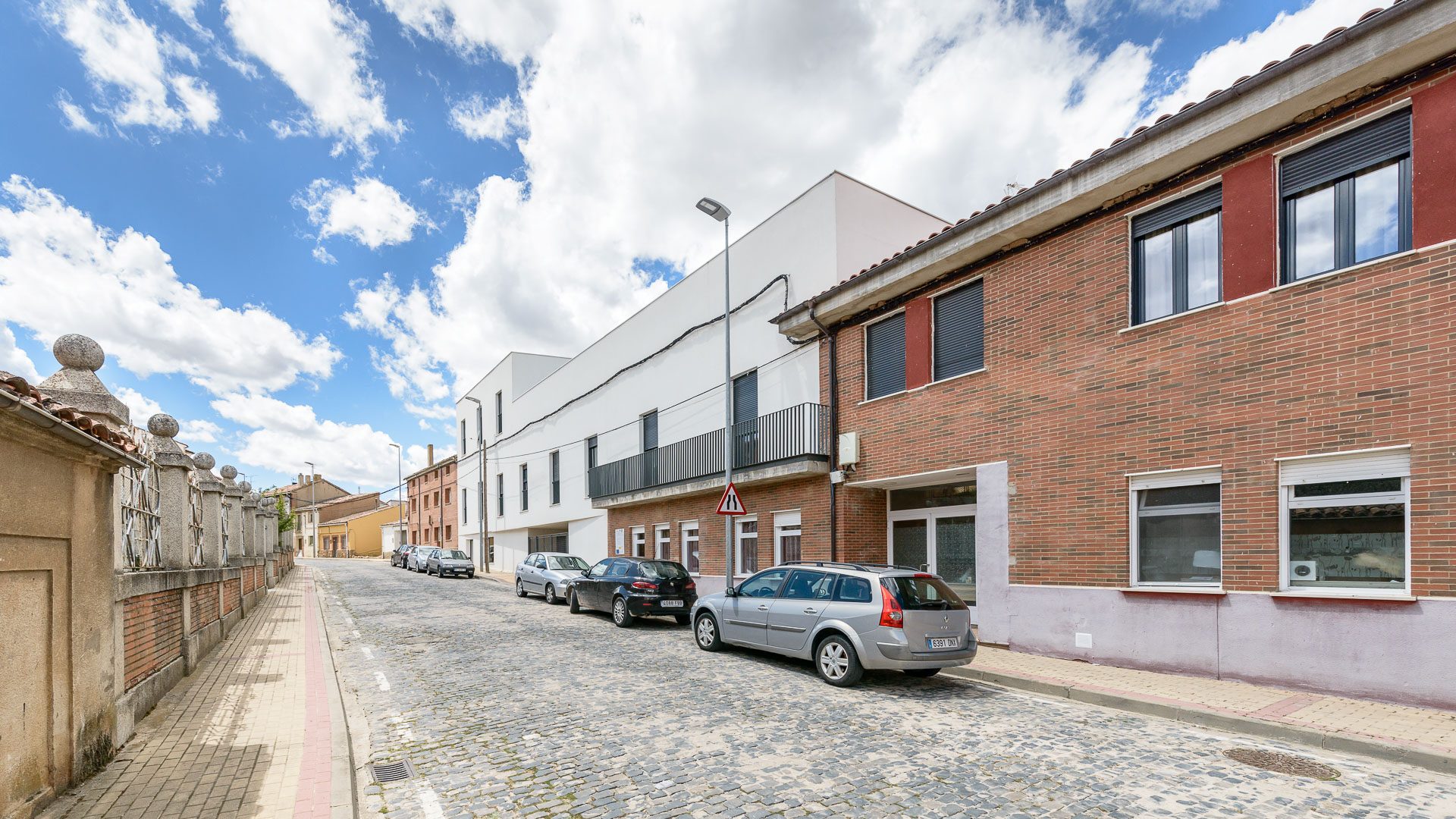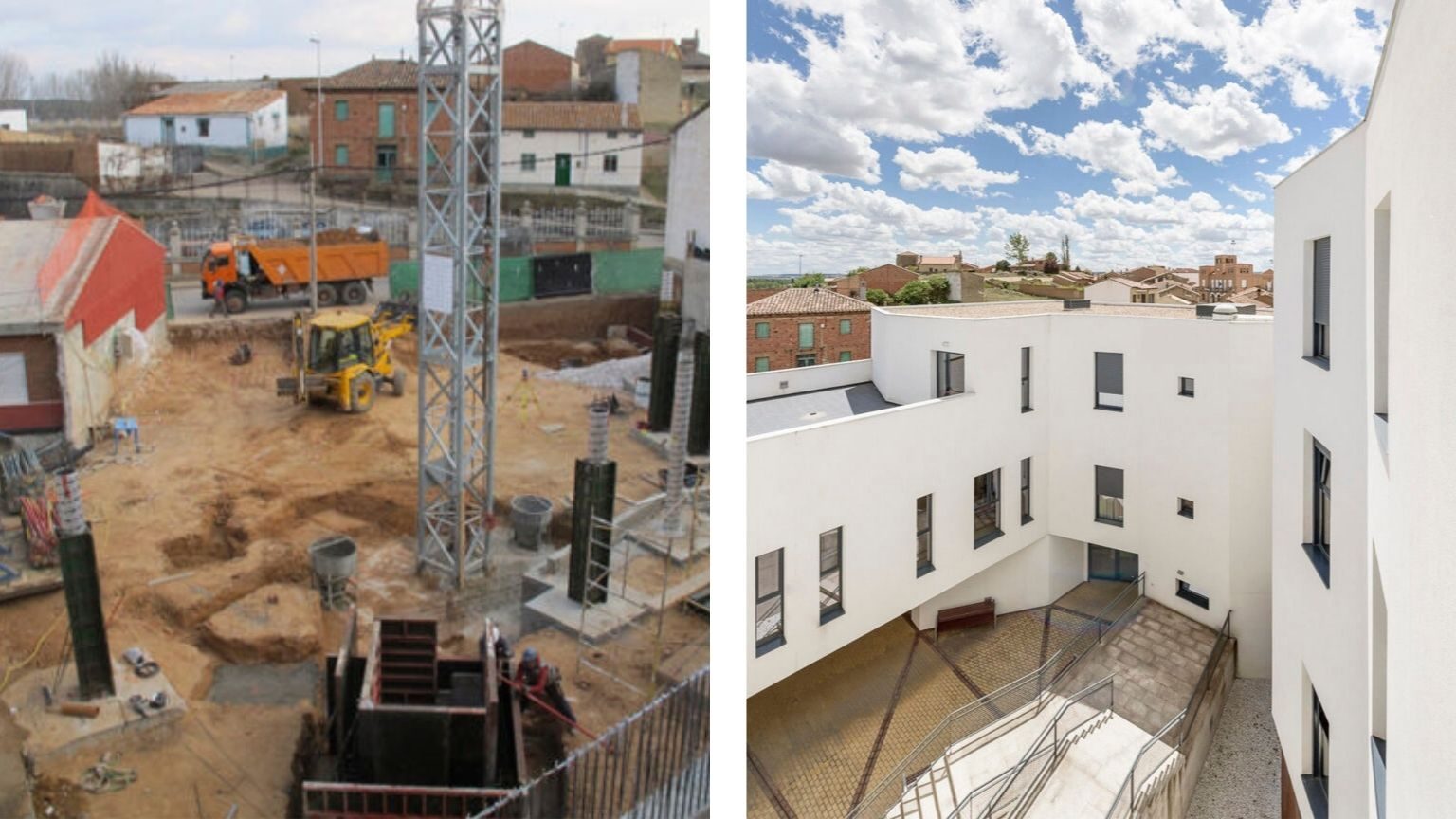 A site between party walls in the village center, with irregular geometry. The facade of the building is facing two streets with a slope of more than 7m. between them. Such a complex place was chosen because there was a need to use an existing building owned by the City Council. It is an unused and recently constructed building that is situated on the adjacent site. This means an additional difficulty, since it is necessary to connect both buildings, the new one and the existing one, on a plot with a great slope and very small size to perform the project required by the client. It will be a building of a large size compared to the small municipality of about 350 inhabitants.
The architectural intervention on an urban scale by integrating the built volume and adapting it to the nearby buildings and topography. Due to the above  mentioned and the characteristics of the village it was designed as an open building with wide and free access from Calle Mayor with a small space/patio where a staircase that goes to the first floor is situated.
Thus, residents with reduced mobility will be able to take part in different urban activities.
The resulting volumetry achieves the optimal sunlight, use of views and integration of this building into the urban layout of Calle Mayor and the upper street.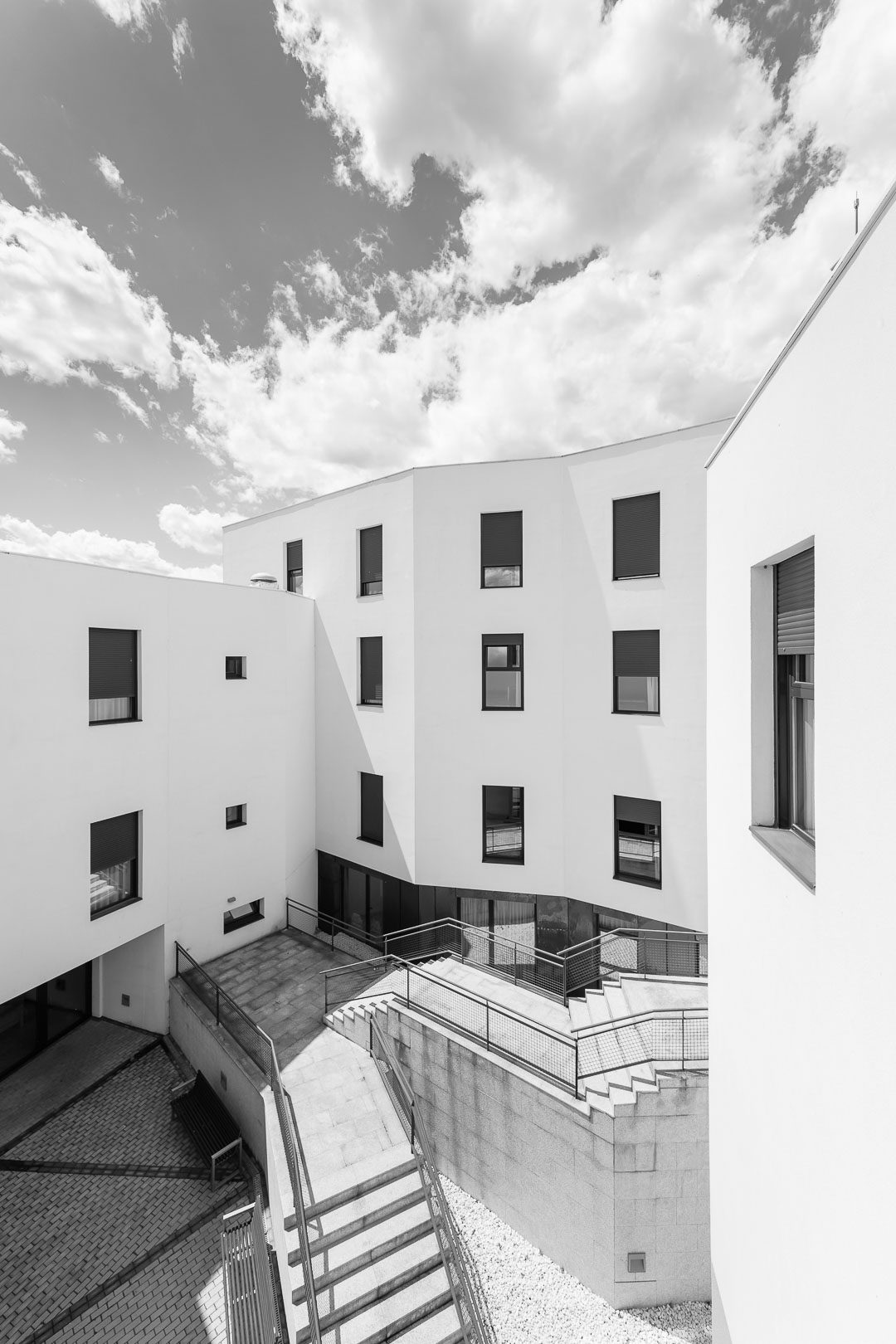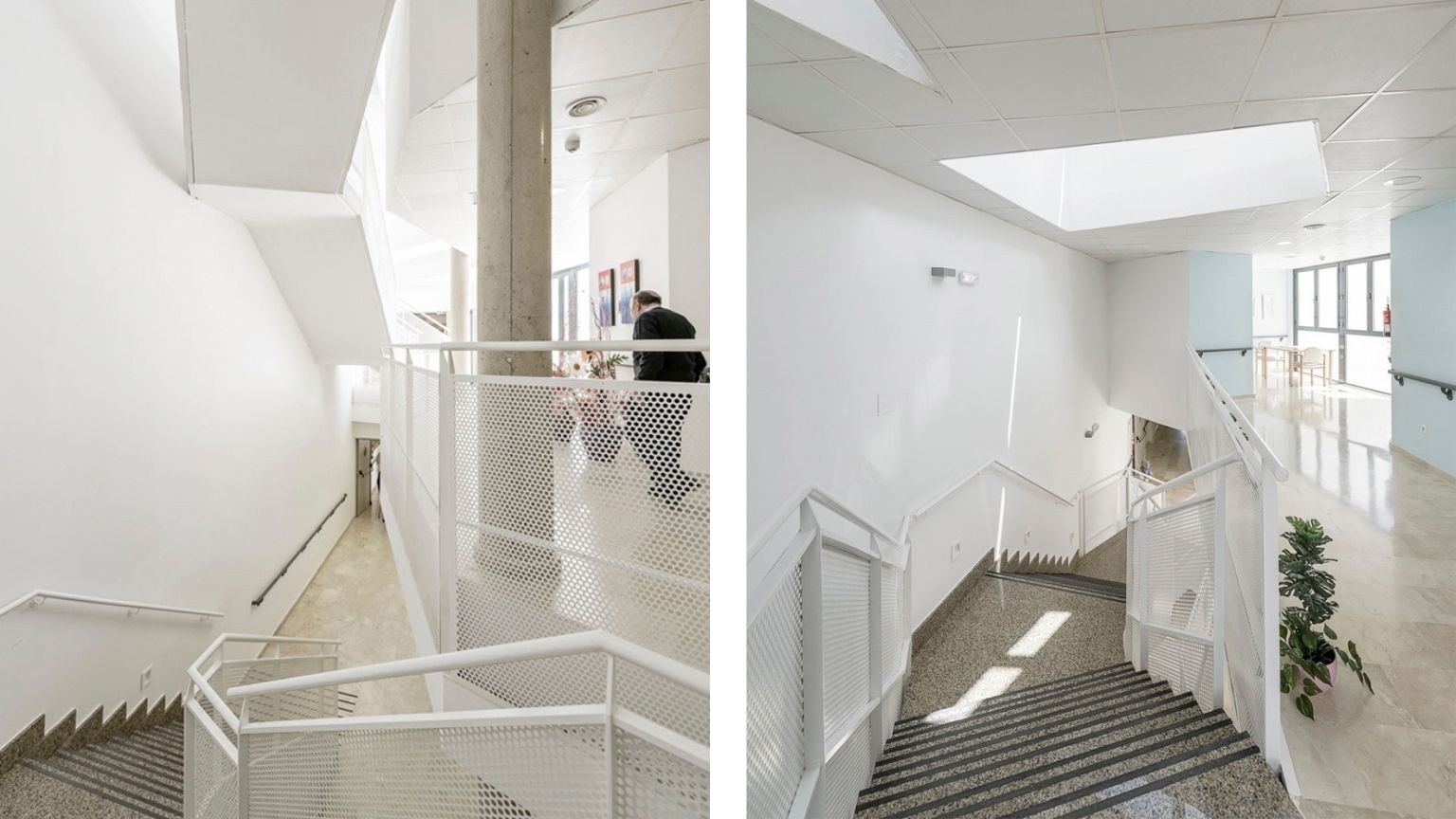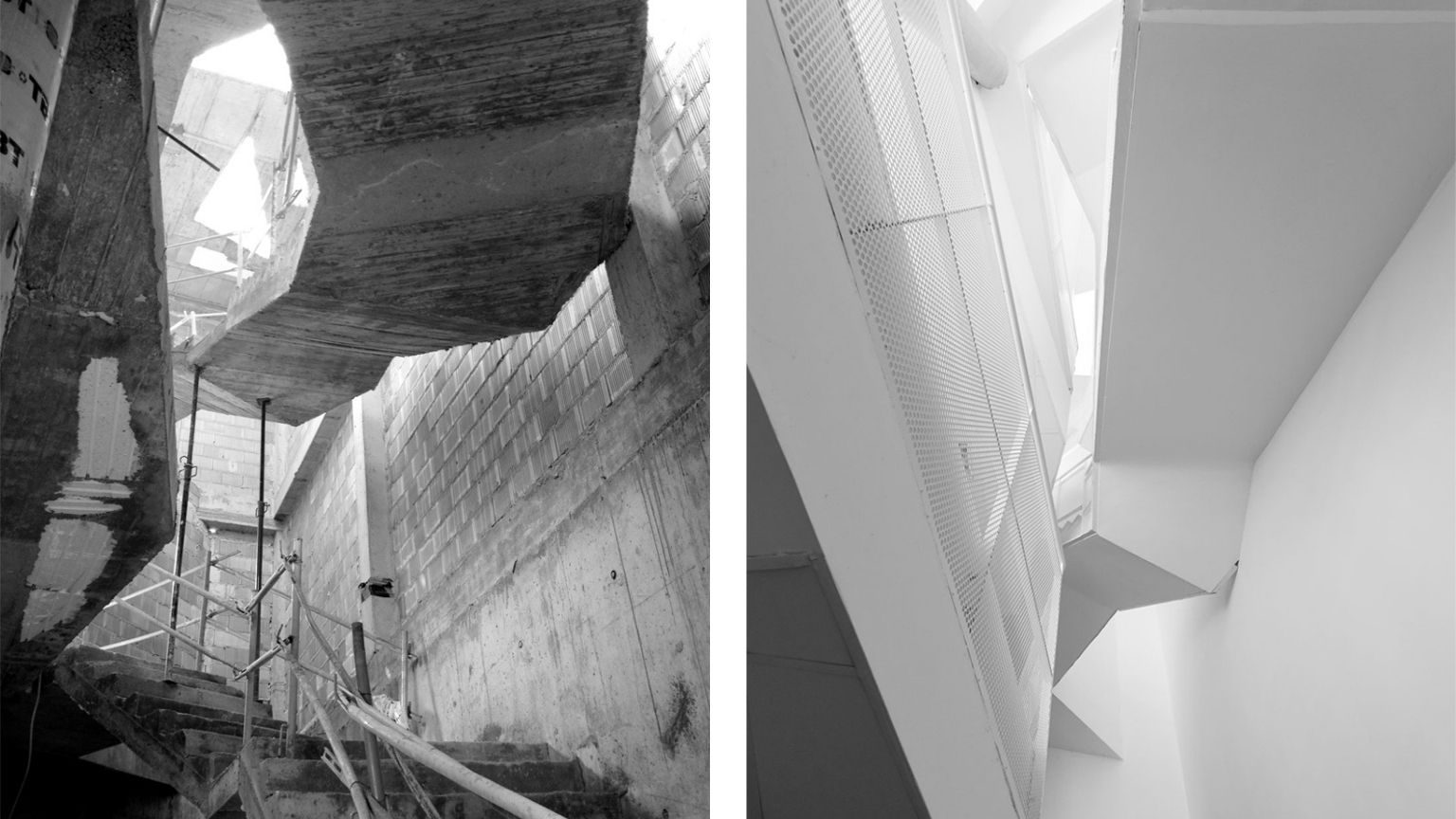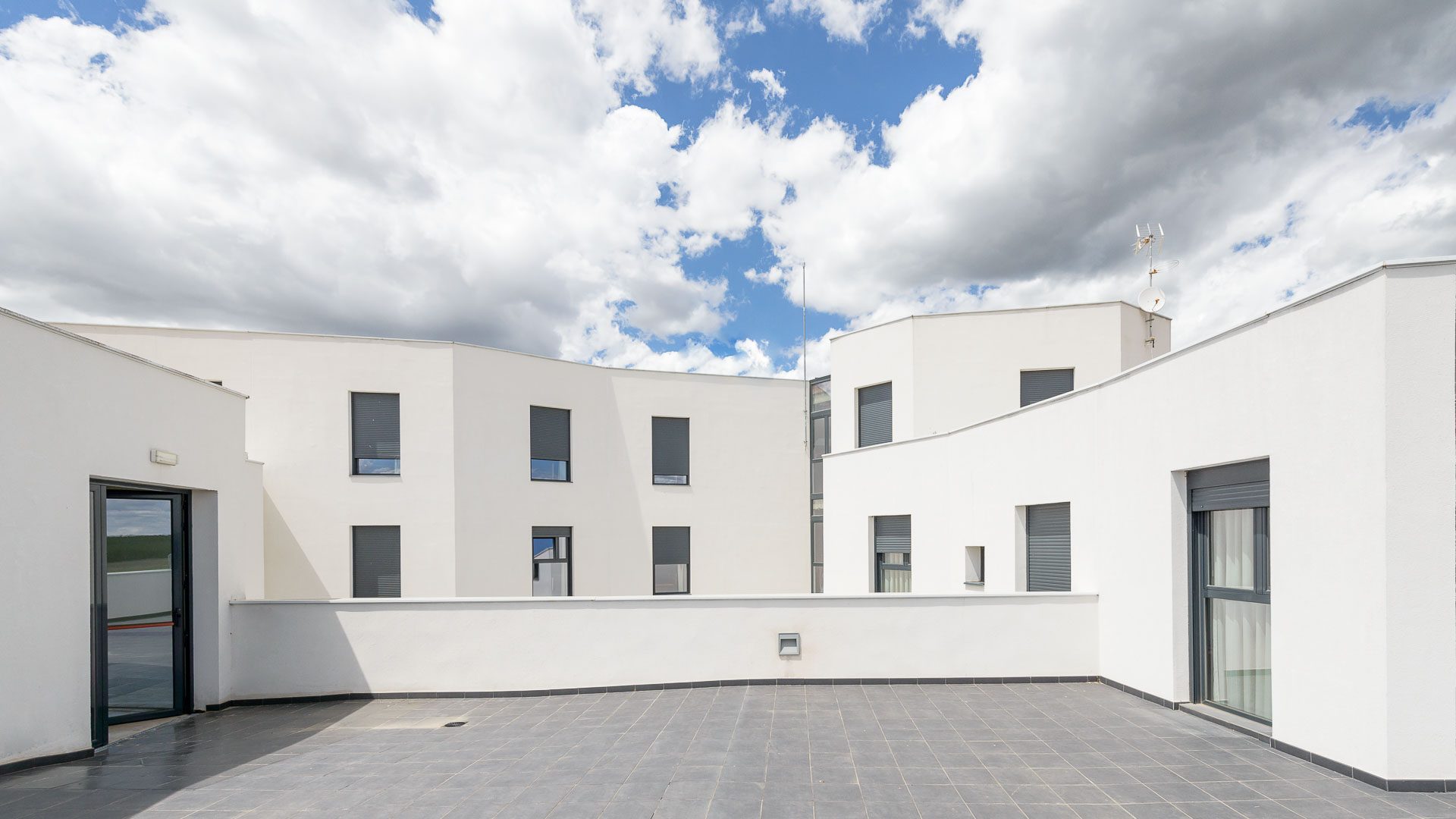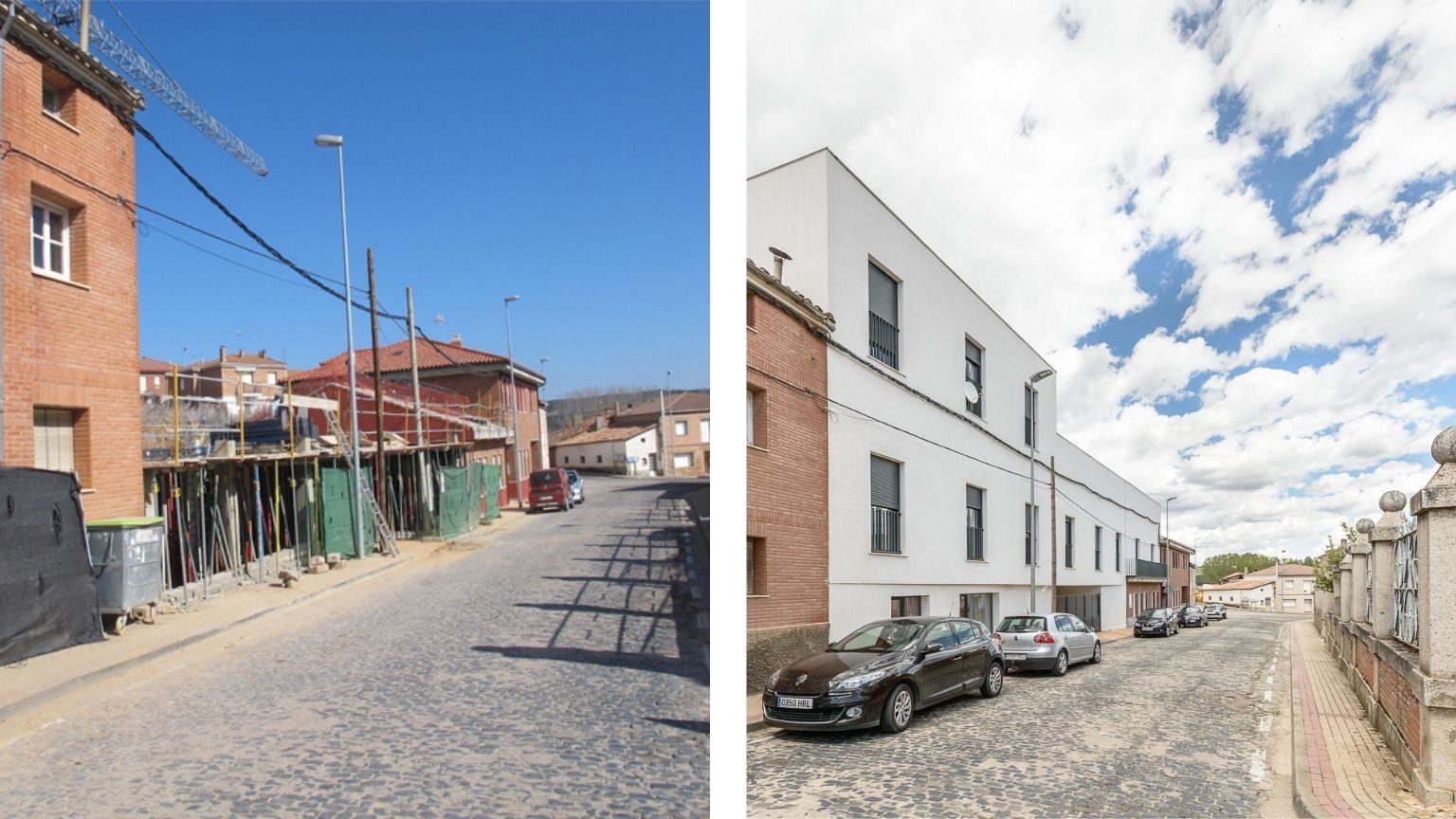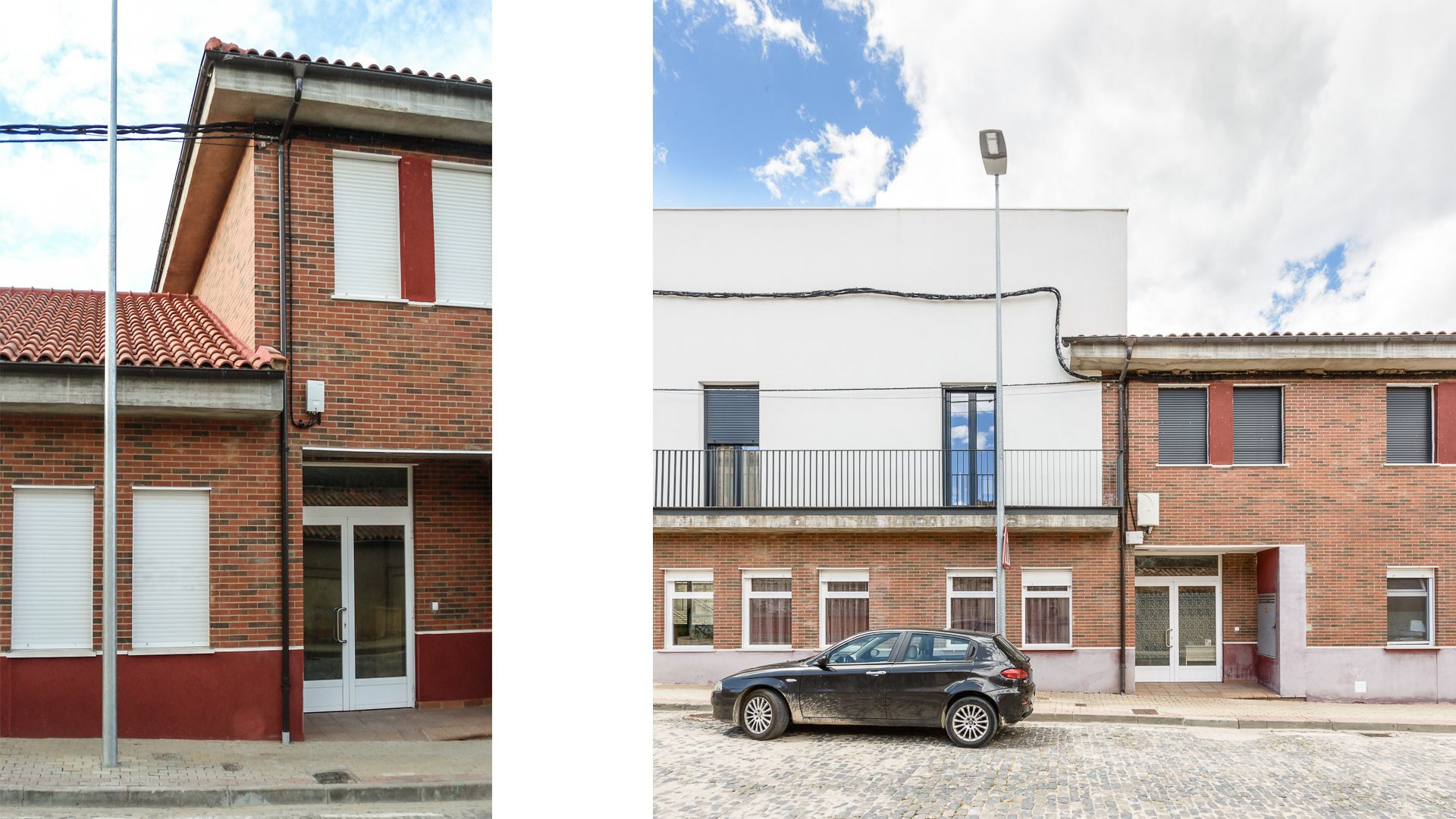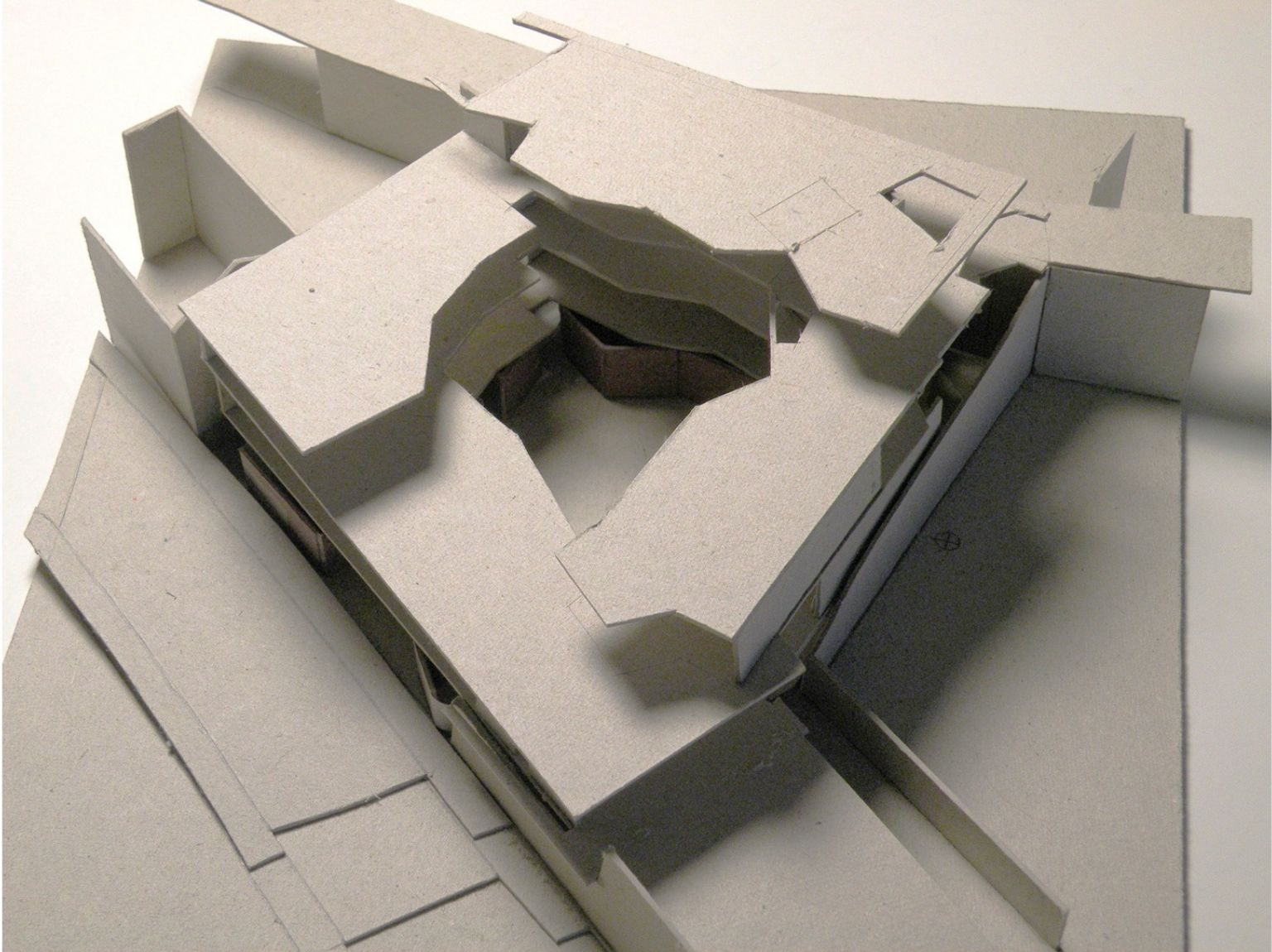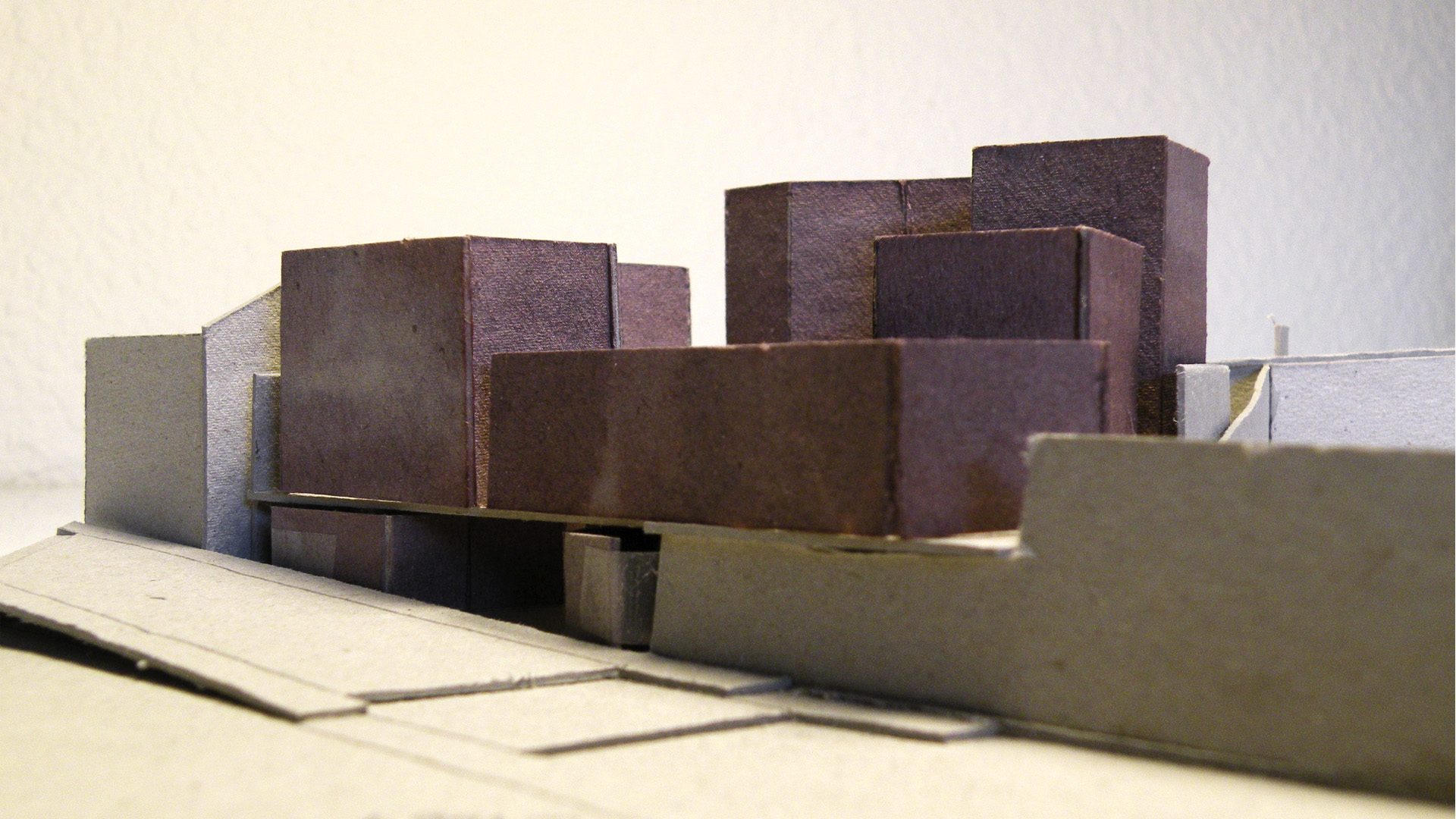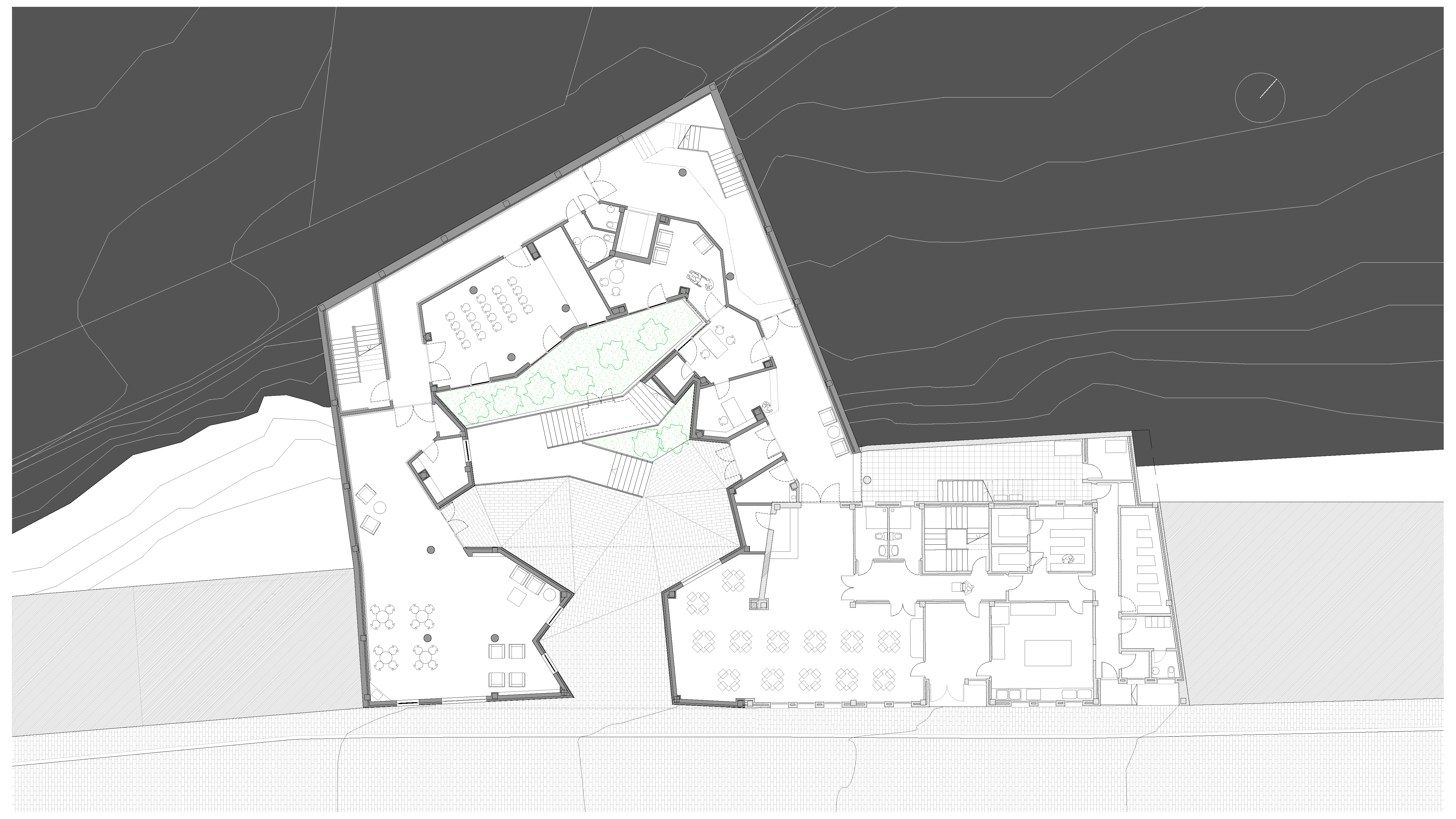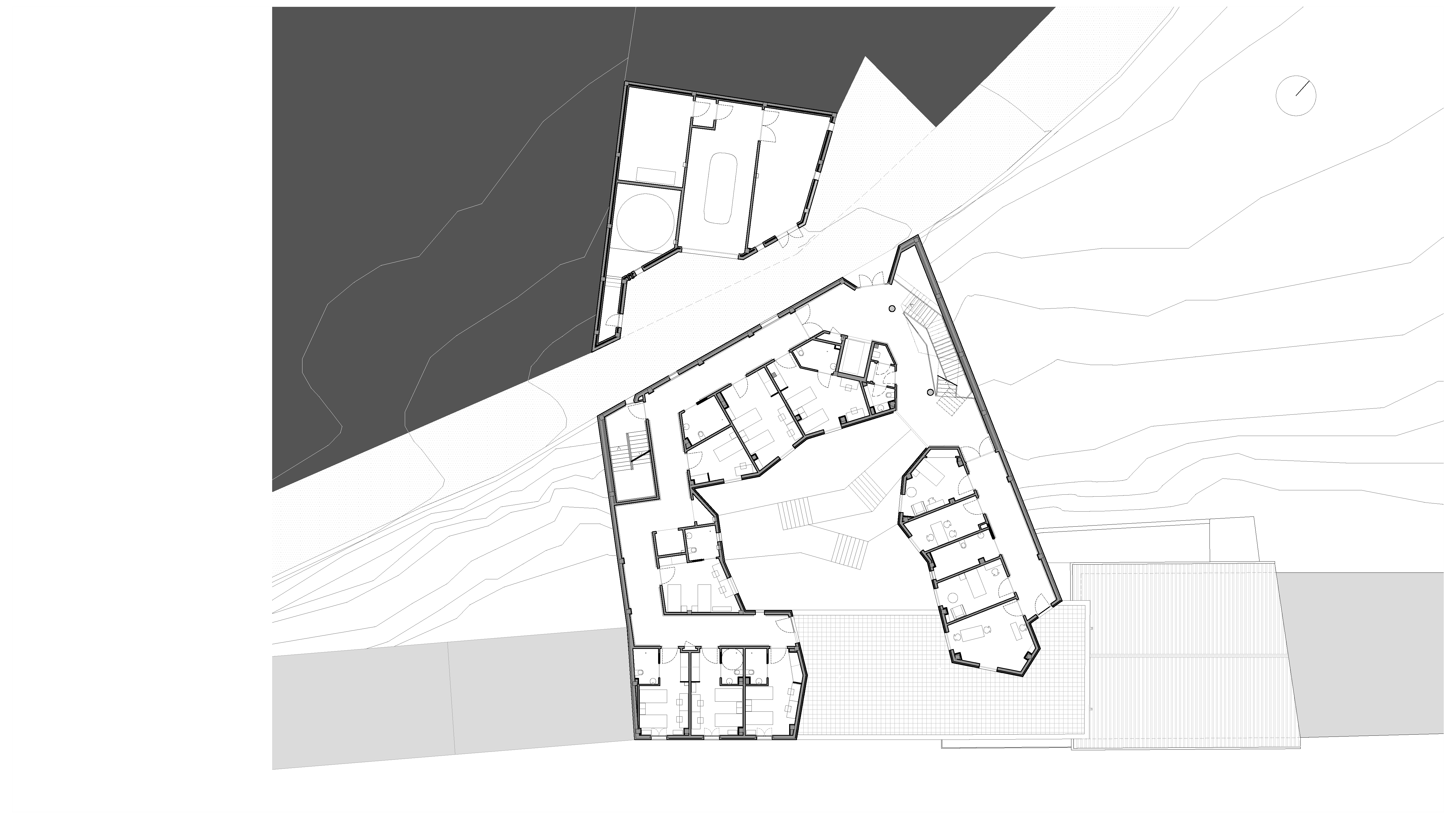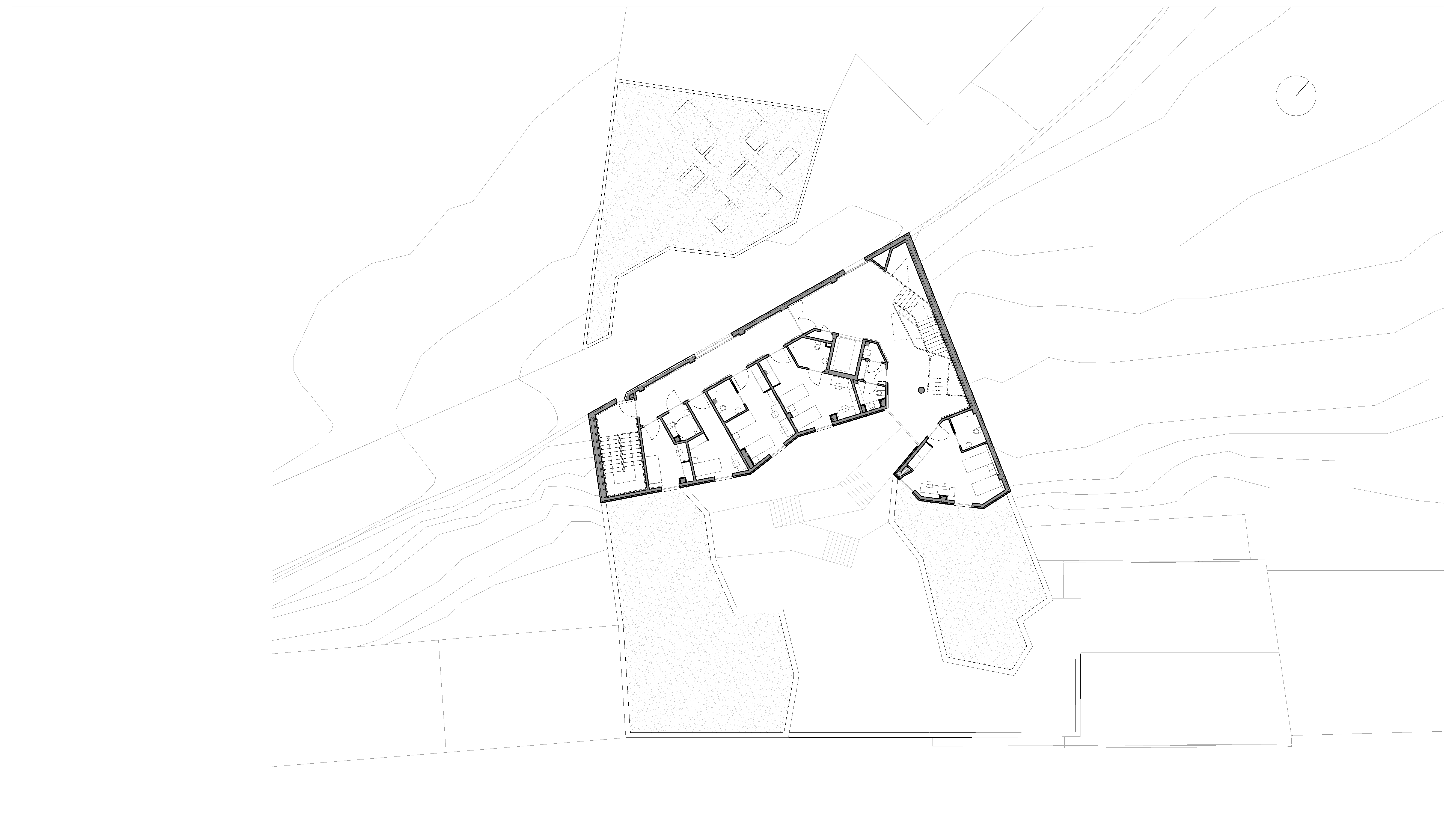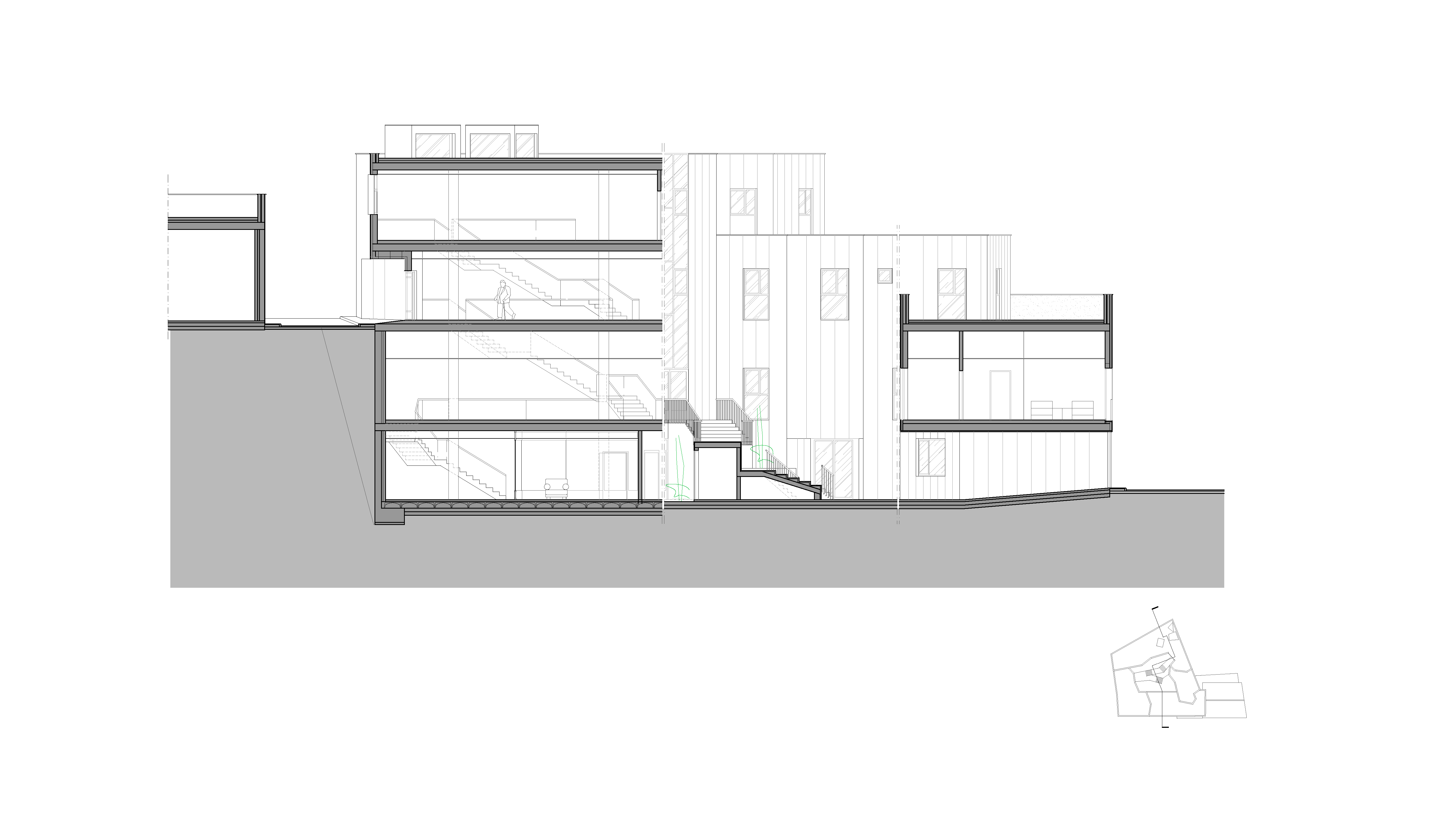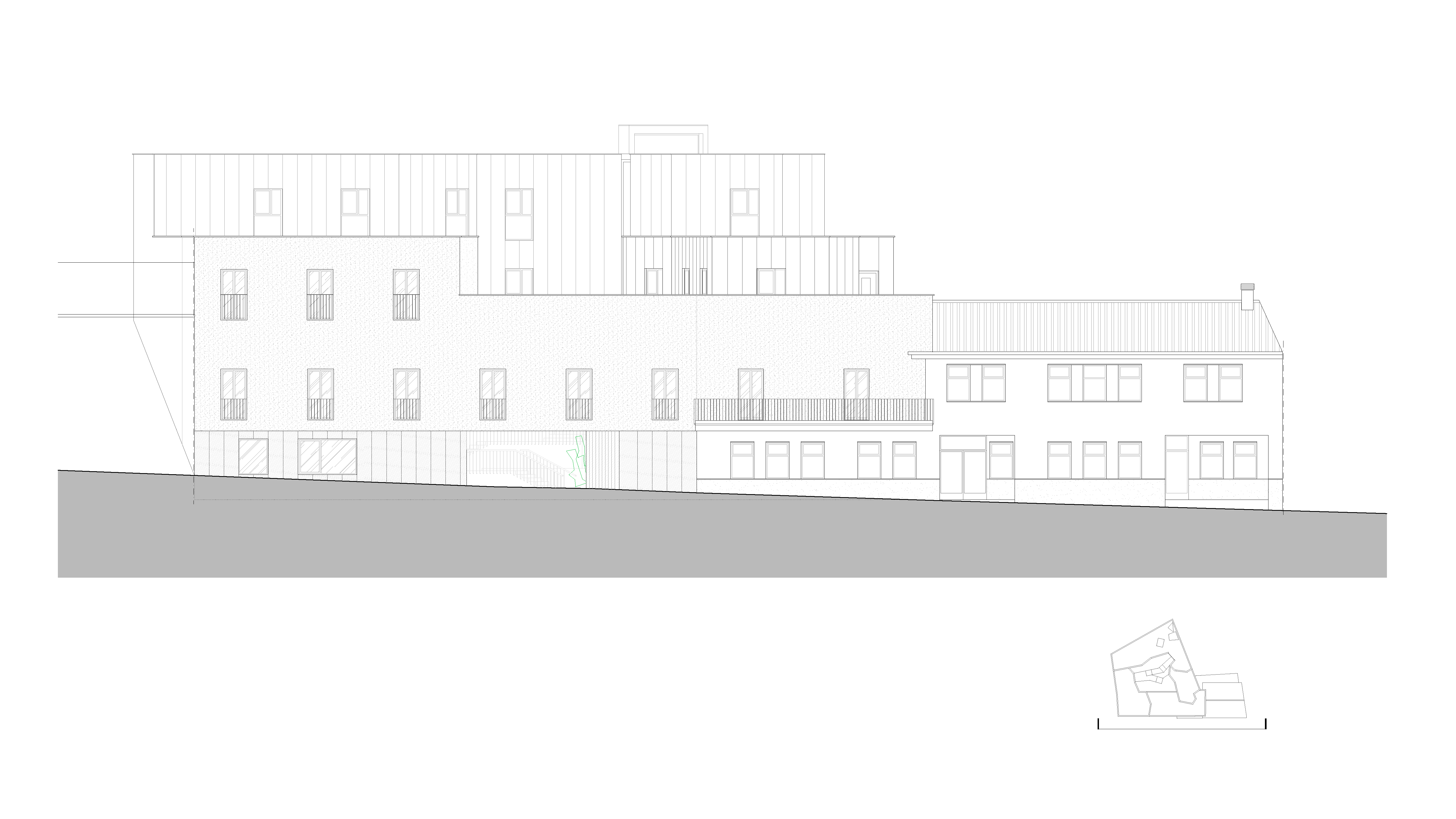 On the ground floor there are common areas of the building, they are situated around the patio. In the pre-existing building there are service areas of the building (kitchen, storage area, laundry, etc.) for the exclusive use by staff. The rooms and the infirmary are located on the upper floors, marking a clear difference between the common areas, the rooms and the circulation areas.  The last ones are especially important in this type of buildings, due to their size and use as well, since they turn into interior streets where the elderly people walk normally. It is a safe and sheltered place, a place of socialization. The main staircase has been designed as a dynamic element and thanks to its geometry it has a function of a skylight allowing the light to enter and reach the ground floor.
There is a difference between the exterior facades, very simple with typical castilian austerity, and the interior of the patio, with planes at different angles, which add richness and variety to the interior space.
The building has great advantages from the point of view of energy saving thanks to SATE Exterior Thermal Insulation System, lack of thermal bridges and climate control by a high-efficiency biomass boiler with energy consumption level significantly lower than required by CTE (Technical Building Code).
Constructed area: 2,545 m²
Accommodation: 49 persons