Casa en la Ribera del Duero
Passive House
San Esteban de Gormaz 2018
Honorable Mention in the 2020 Sustainable Construction Awards
Architect
Ignacio Romera Gonzalo
Passive House Designer
Ignacio Romera
Tecnichal Architect
Joan Soria
Estructural Consultor
Jesús Menendez
Low-energy house designed and built according to the Passive House standard
BER rating: A
Heating demand: 21 kWh/m² year.
Tightness (n/50): 0.58 air renovations per hour.
It is equipped with a mechanical ventilation system with heat recovery that keeps the interior air constantly renewed.
These characteristics make the use of heating unnecessary, keeping the temperature inside the house at a constant level of 20-22ºC, even during the coldest days and nights of castilian winter.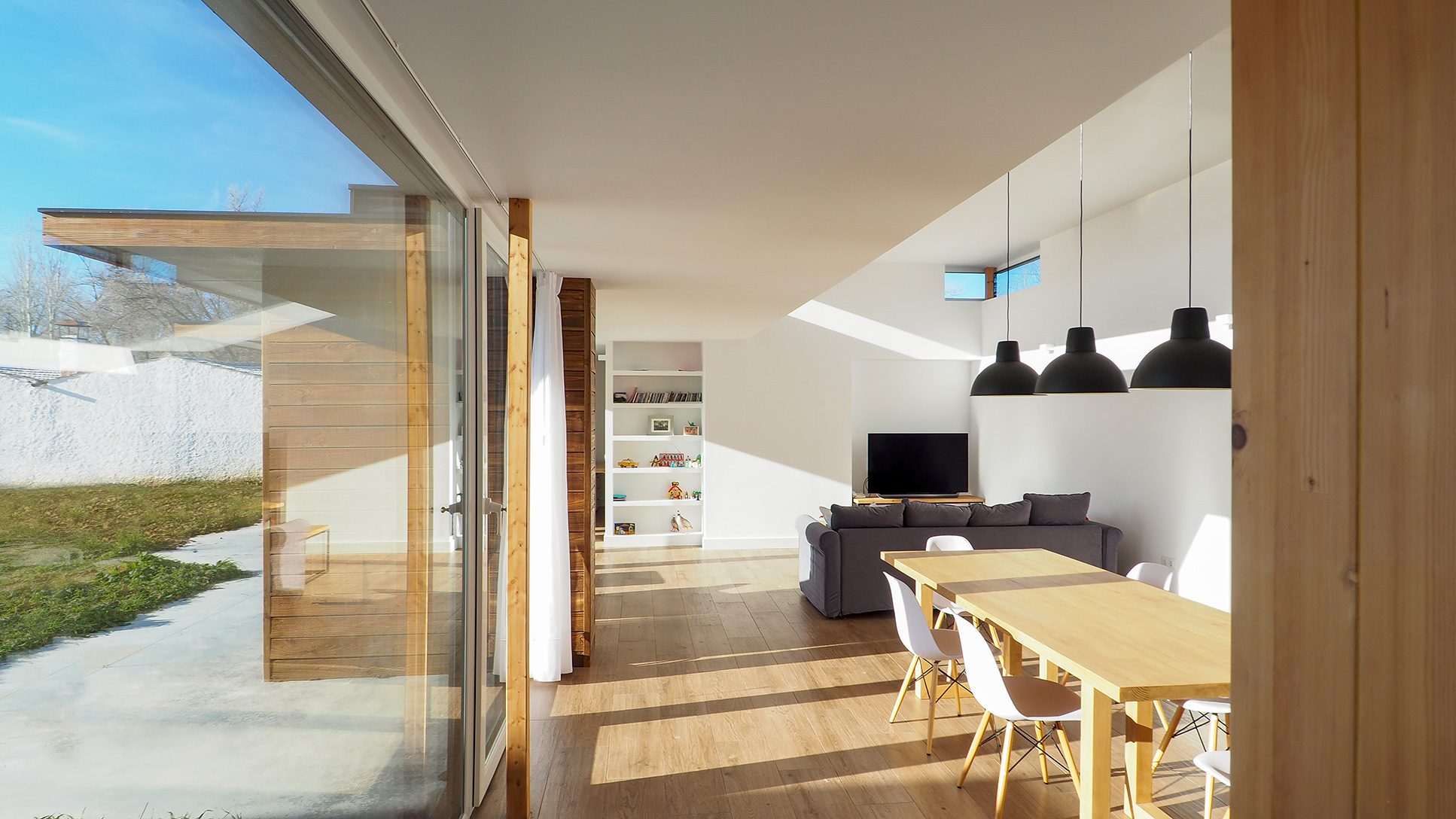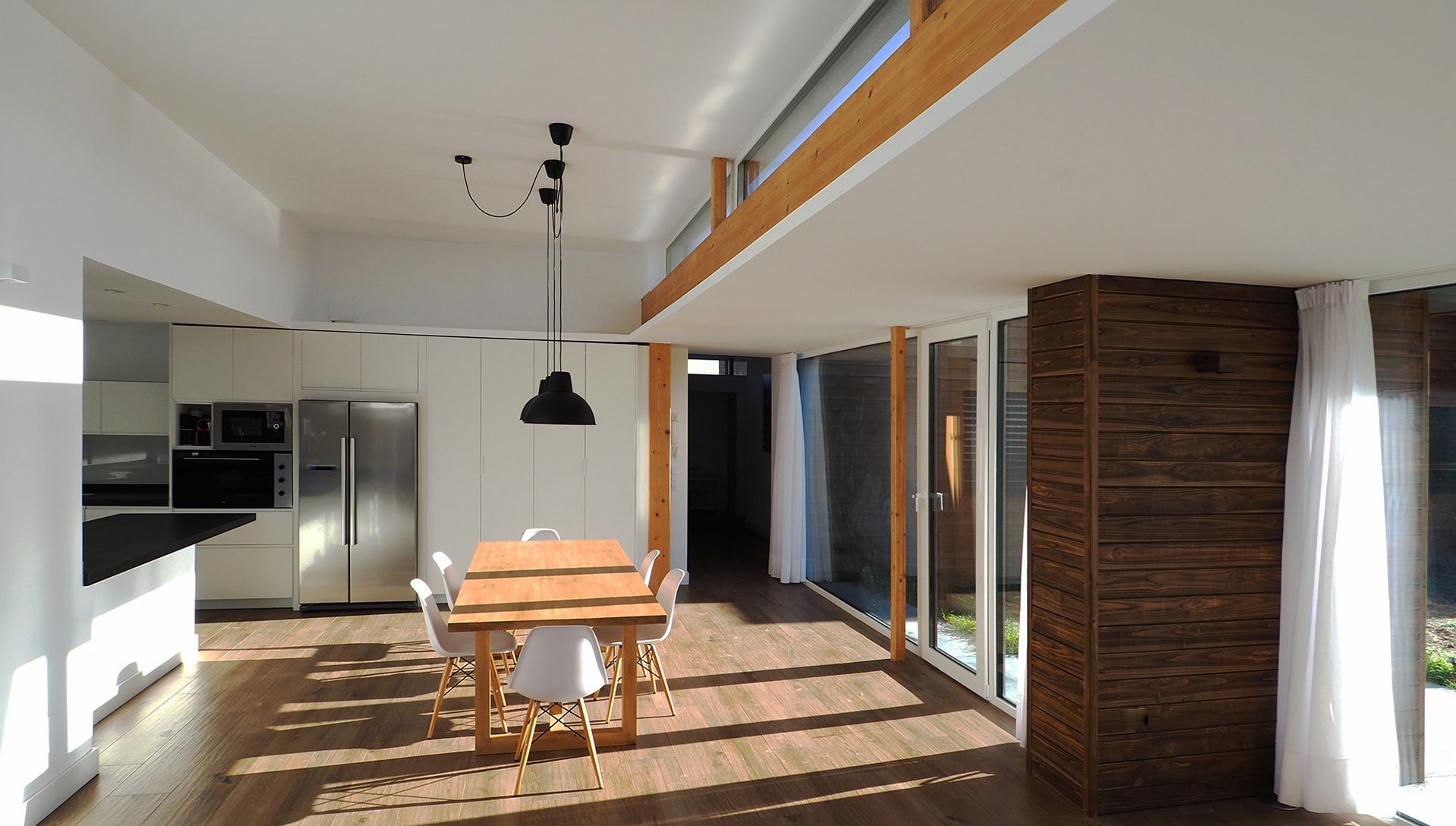 The plot is located in the urban limit of the village, next to the Duero River, in the area with single-family houses and agricultural land, on a path between poplars that runs parallel to the river.
The house has a single storey, ground floor extension with "L" form. The house itself is located on the eastern and northern limits of the garden. Both facades are very opaque, in contrast to the south facade with large windows that capture sunlight and enhance connection with the garden. In this way, the maximum level of sunlight, privacy and shelter from the constant sound of the river is achieved, encouraging the family to enjoy more time outdoors in the garden space.
The road and pedestrian access are located at the intersection of the two parts that make up "L". The day area of the house is in the north-south wing and the bedrooms are in the east-west wing.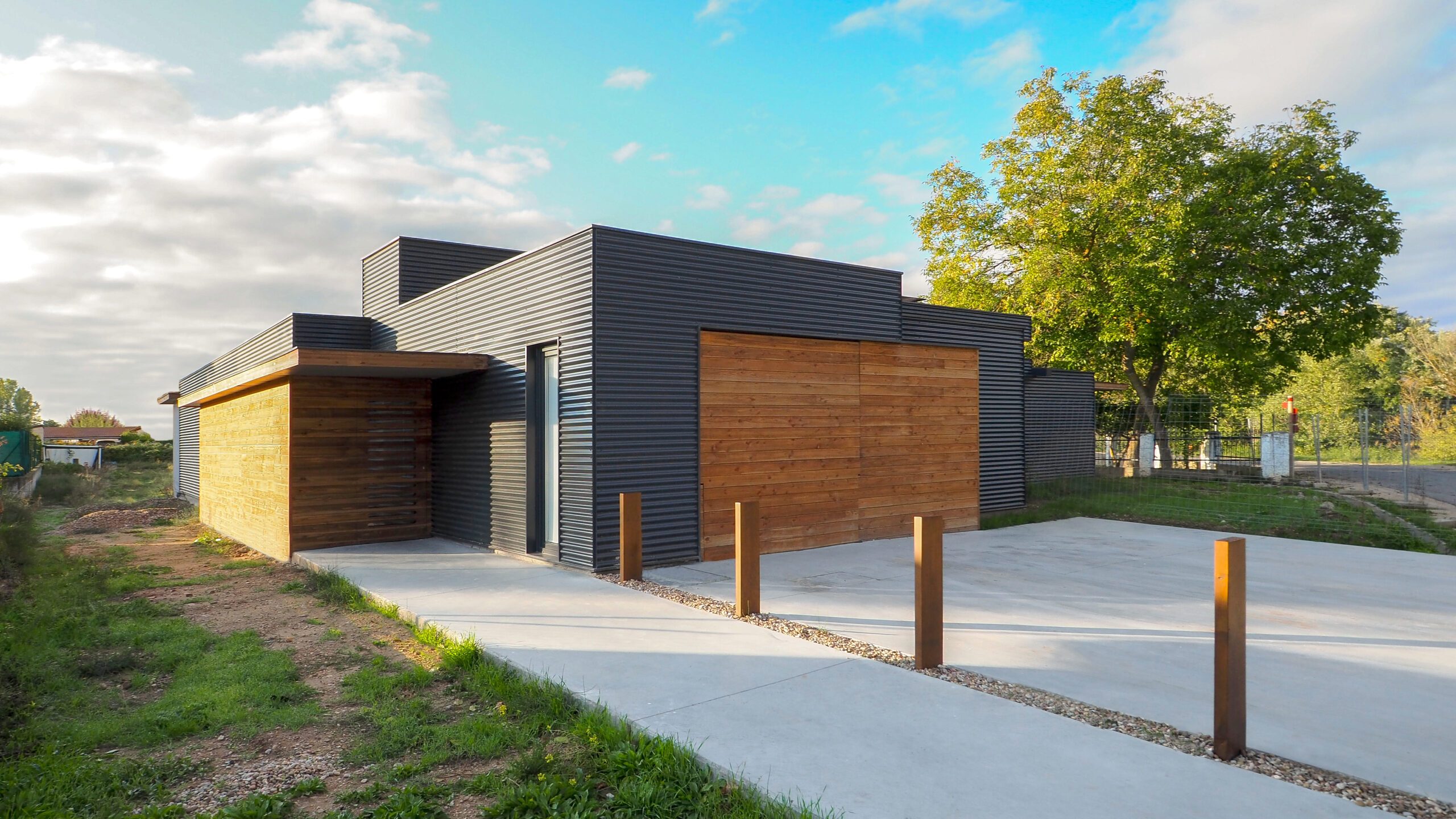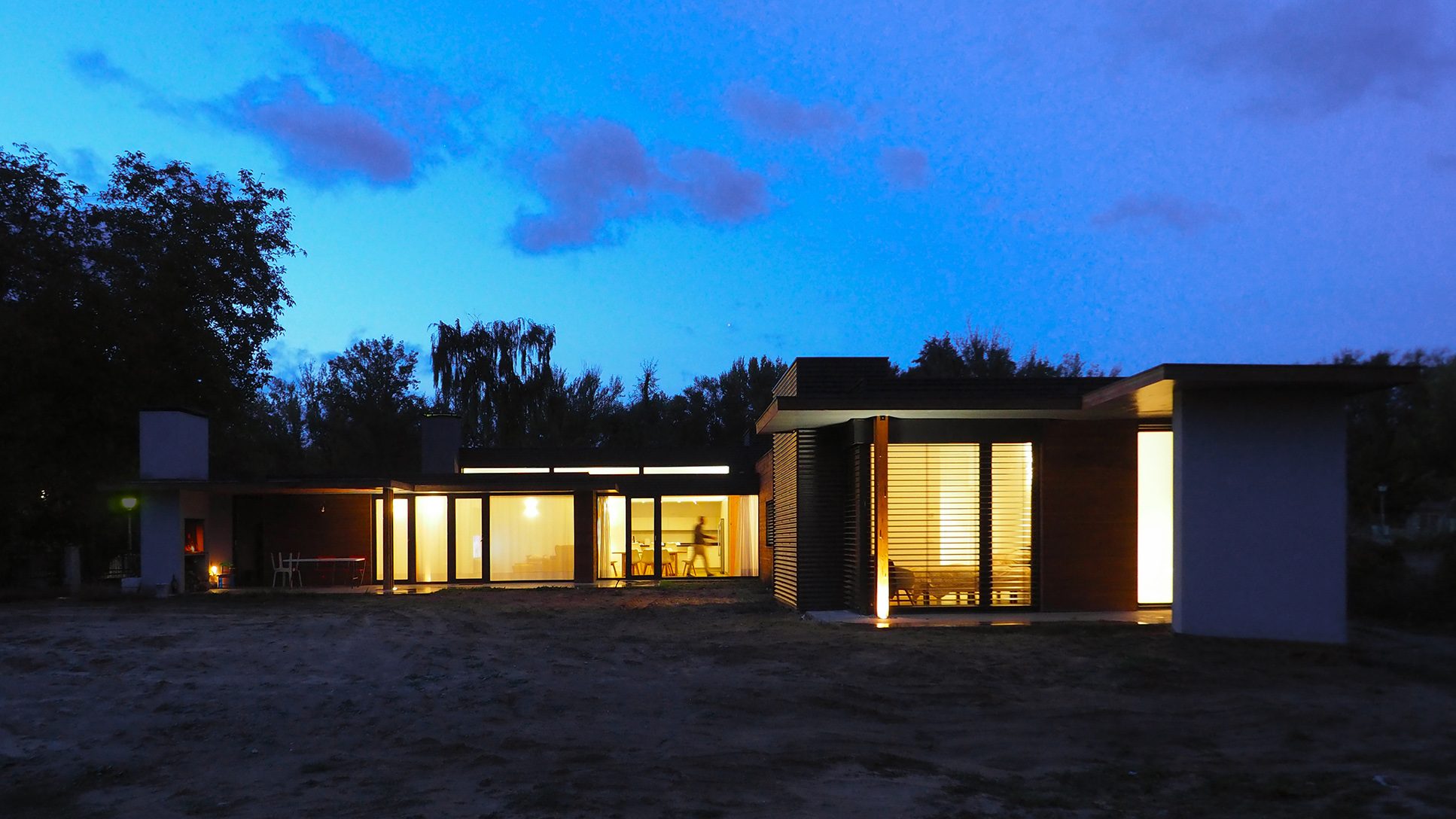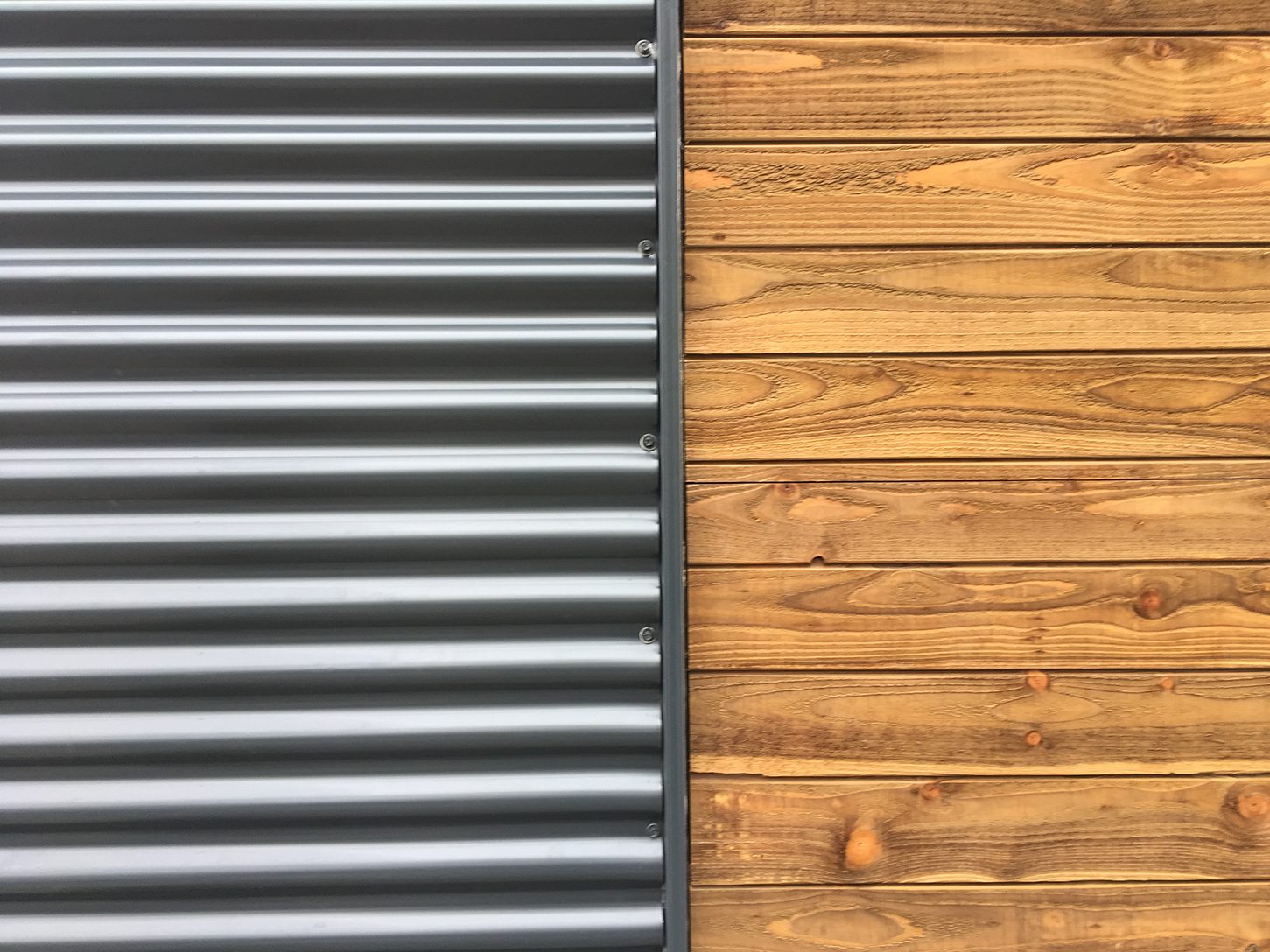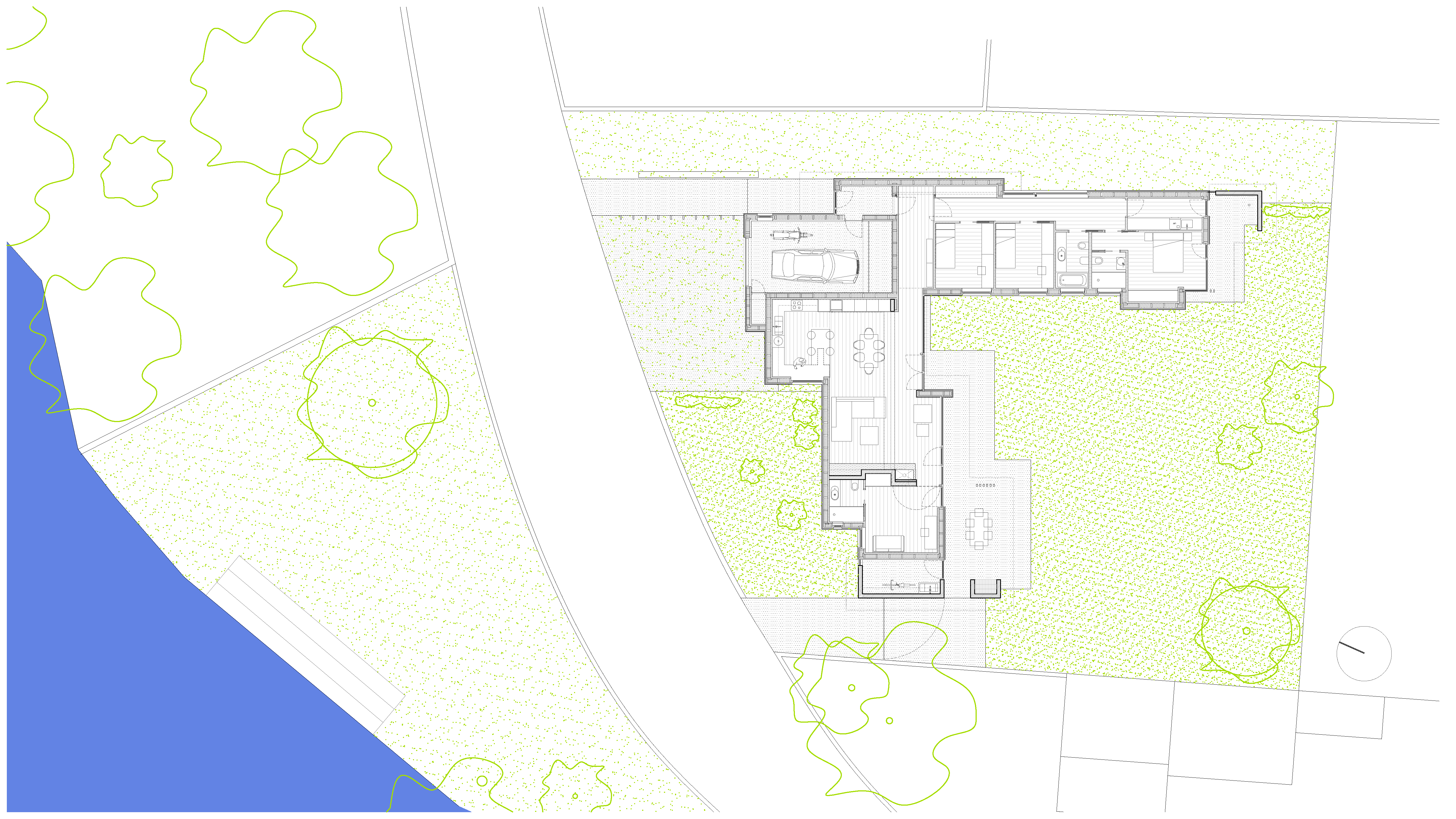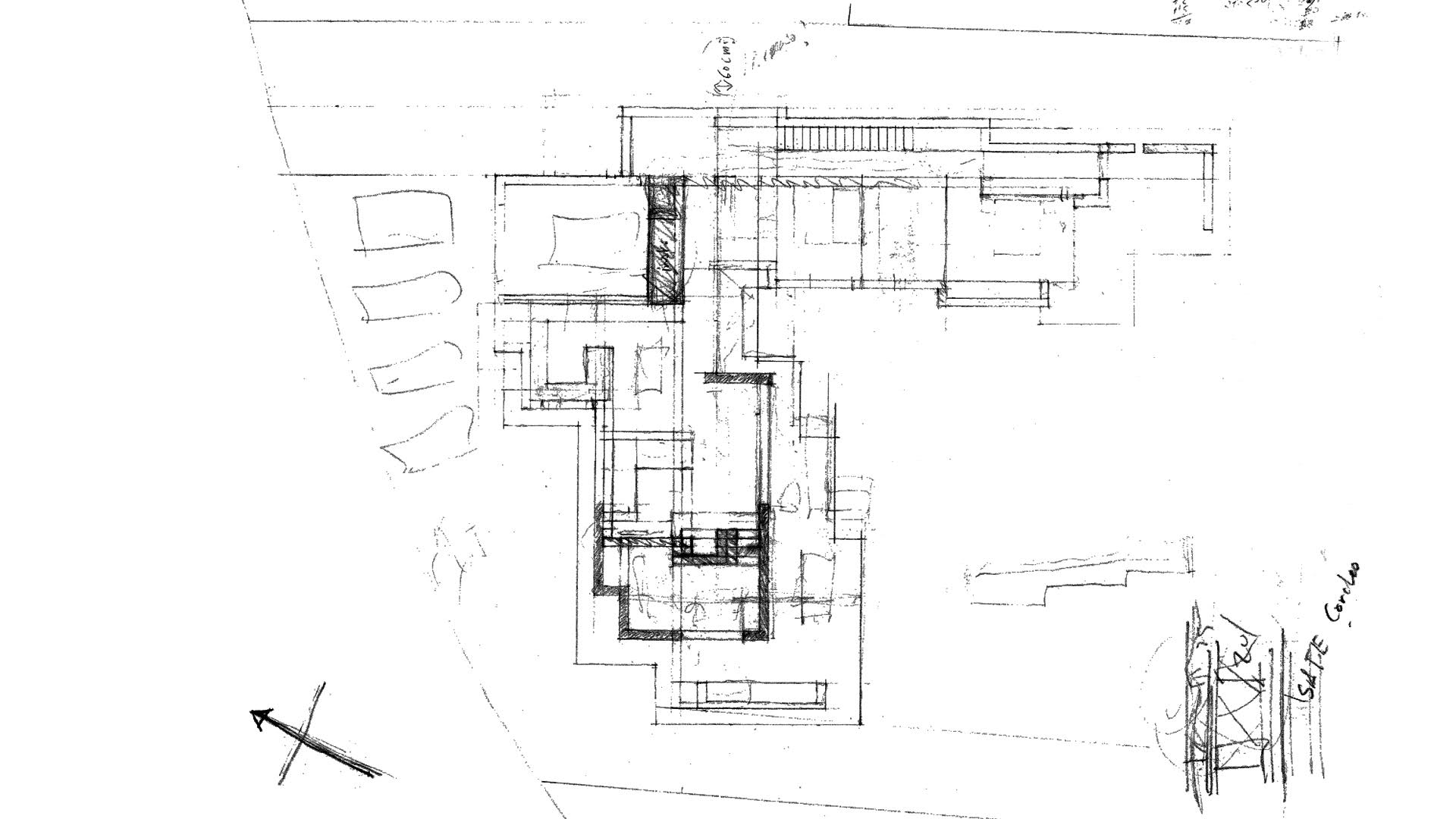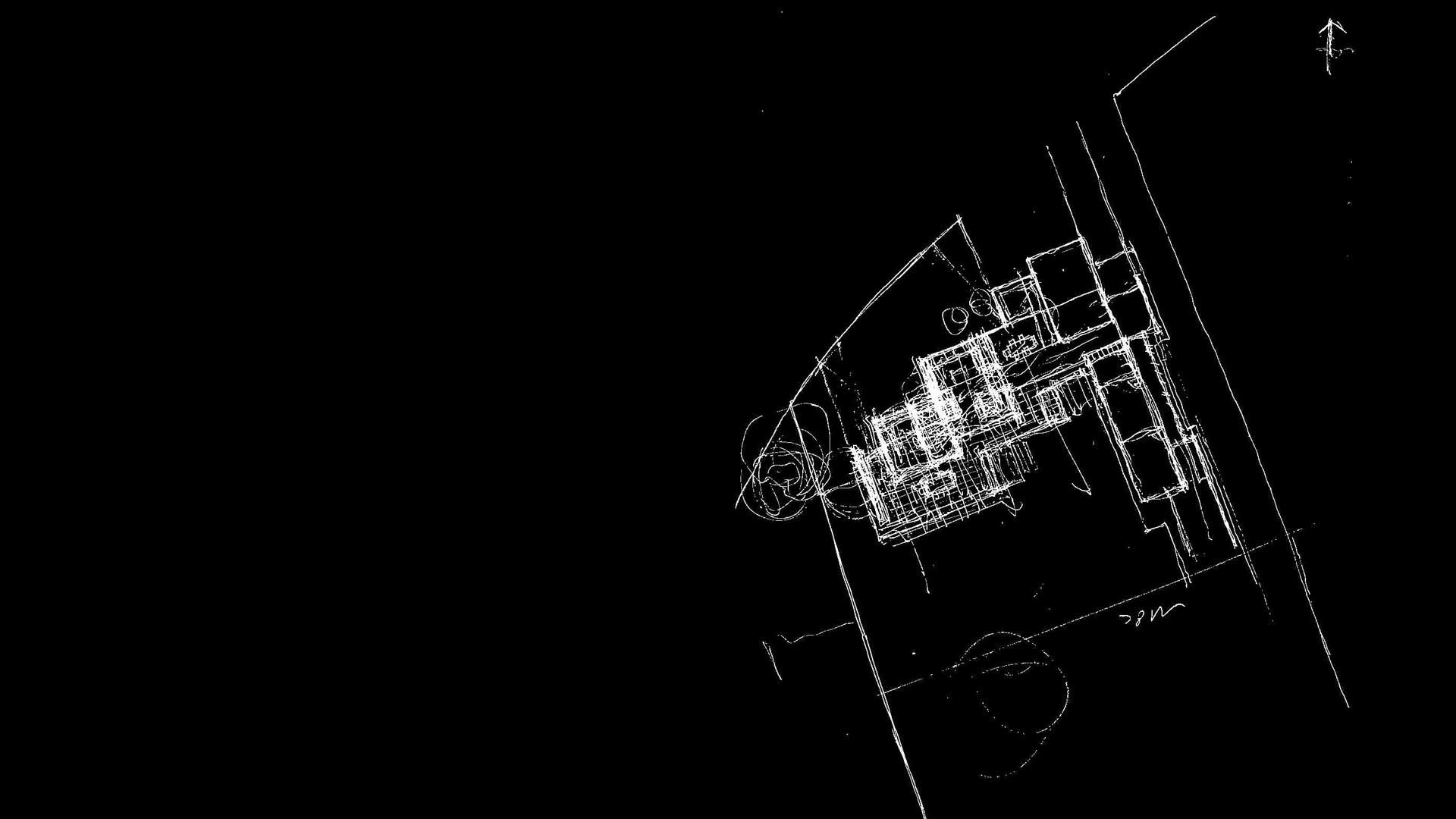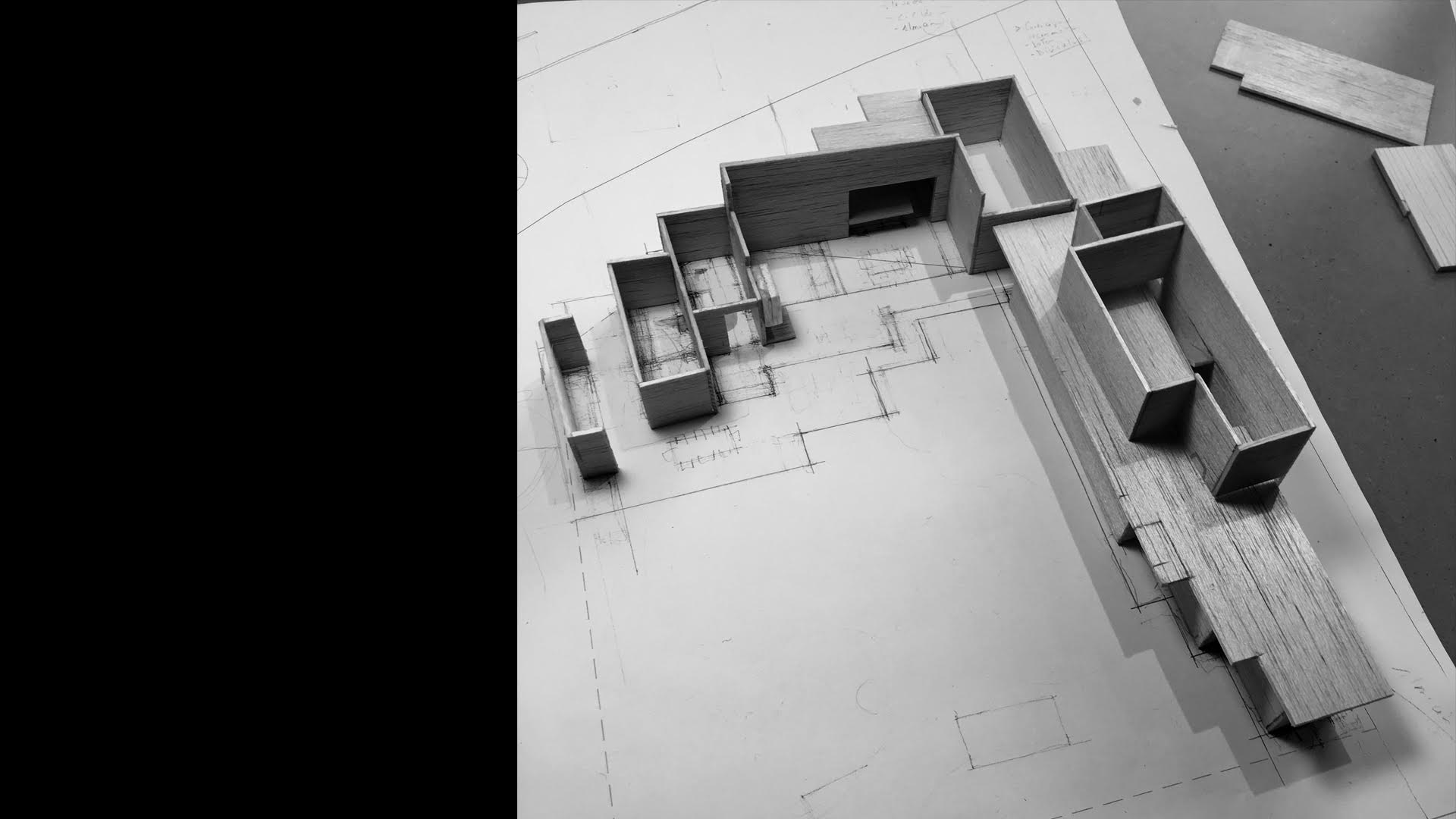 Construction process
The structure and insulation were manufactured in the workshop and then were assembled on site during 5 days. Lightweight wooden wall skeleton is made up of fir wood studs 6×20 c/60cm kvh with mineral wool filling. The outside face of the walls is covered with OSB board on which 6cm SATE is placed, plus a ventilated air chamber with an exterior finishing of metal sheet and fir wood boards, depending on the case. The slabs, with different edges, are made of laminated wood beams GL 24h with mineral wool fitting.