Architect
Ignacio Romera Gonzalo
Estructural Consultor
Oscar Cebollada
Photographer
Juan Carlos Quindós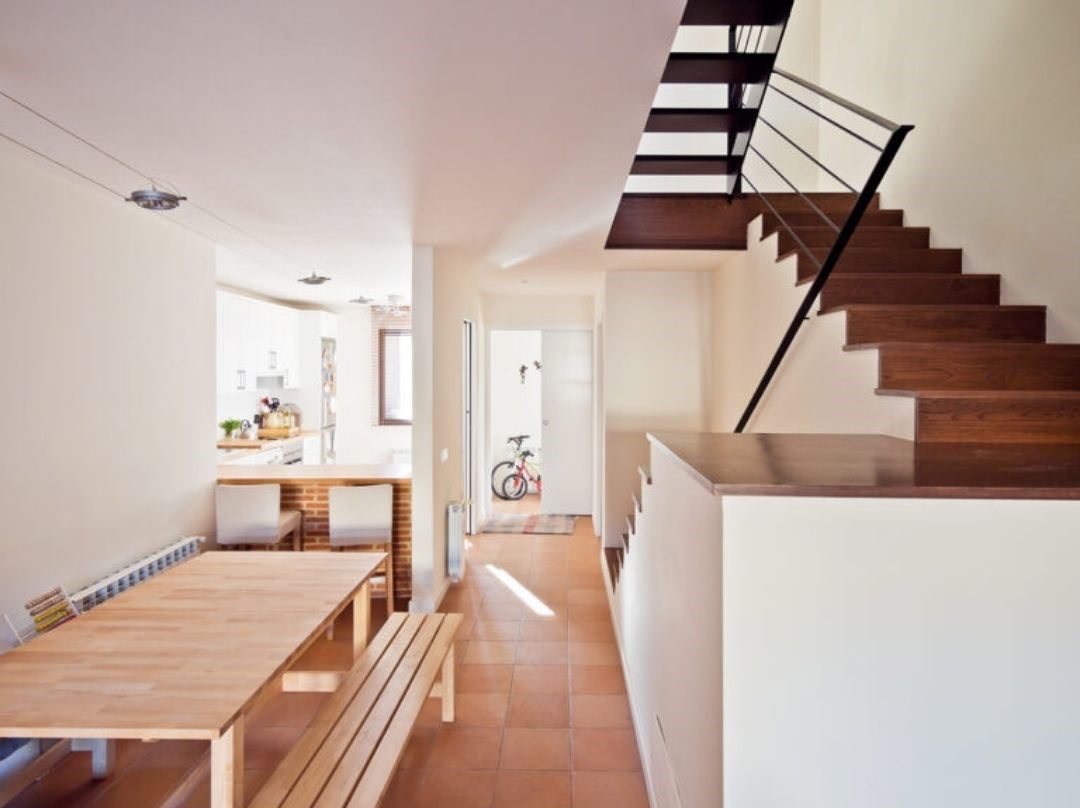 The clients, a young couple with two children, wanted to have a weekend- house in a small village. They decided to buy a townhouse between party walls in a dilapidated condition in order to make use of its site.
The demolition was made and the same area was used, adapting the new house to the boundaries and heights of the two existing adjoining houses. The rear courtyard was also preserved. Therefore, the building adapts to the urban fabric in a respectful way.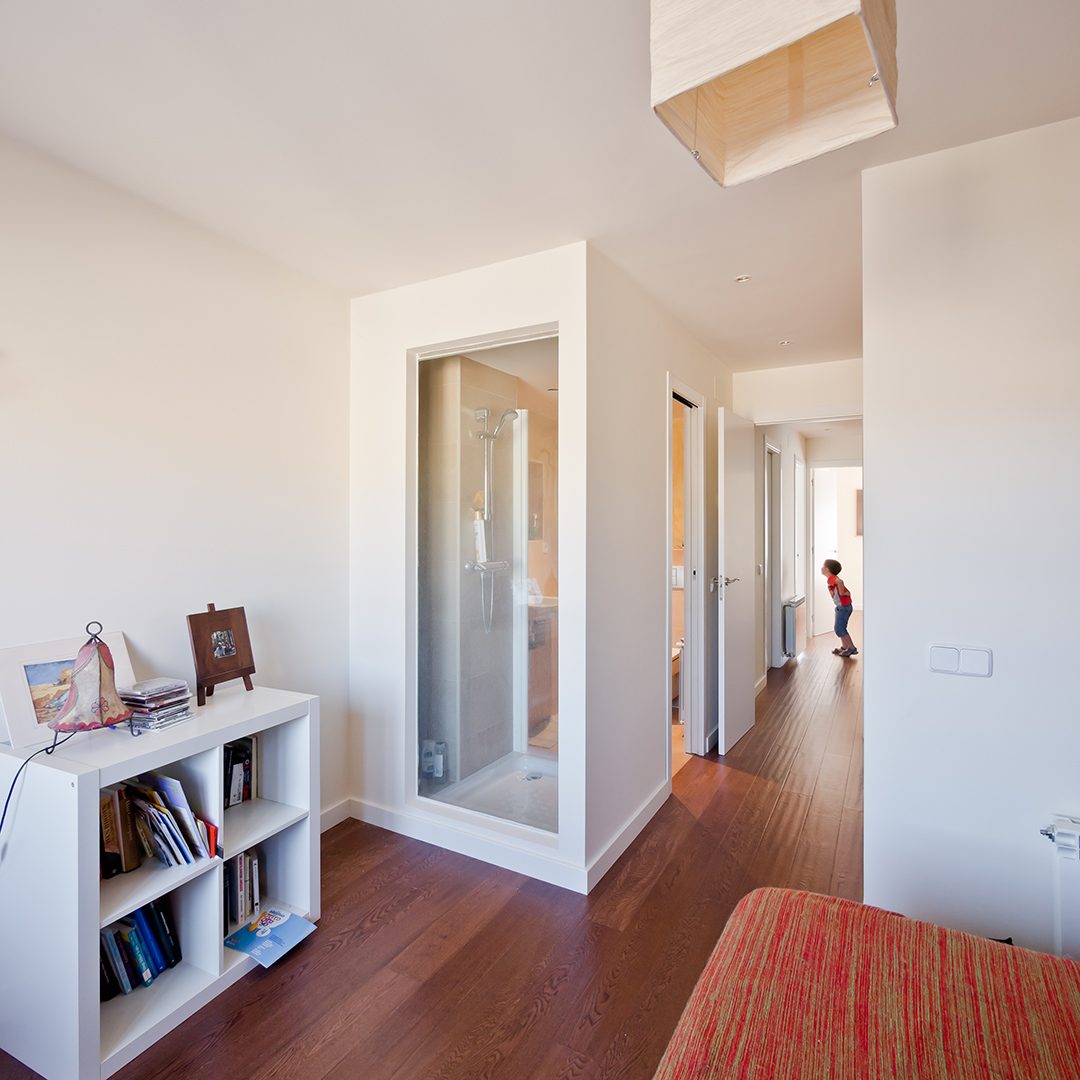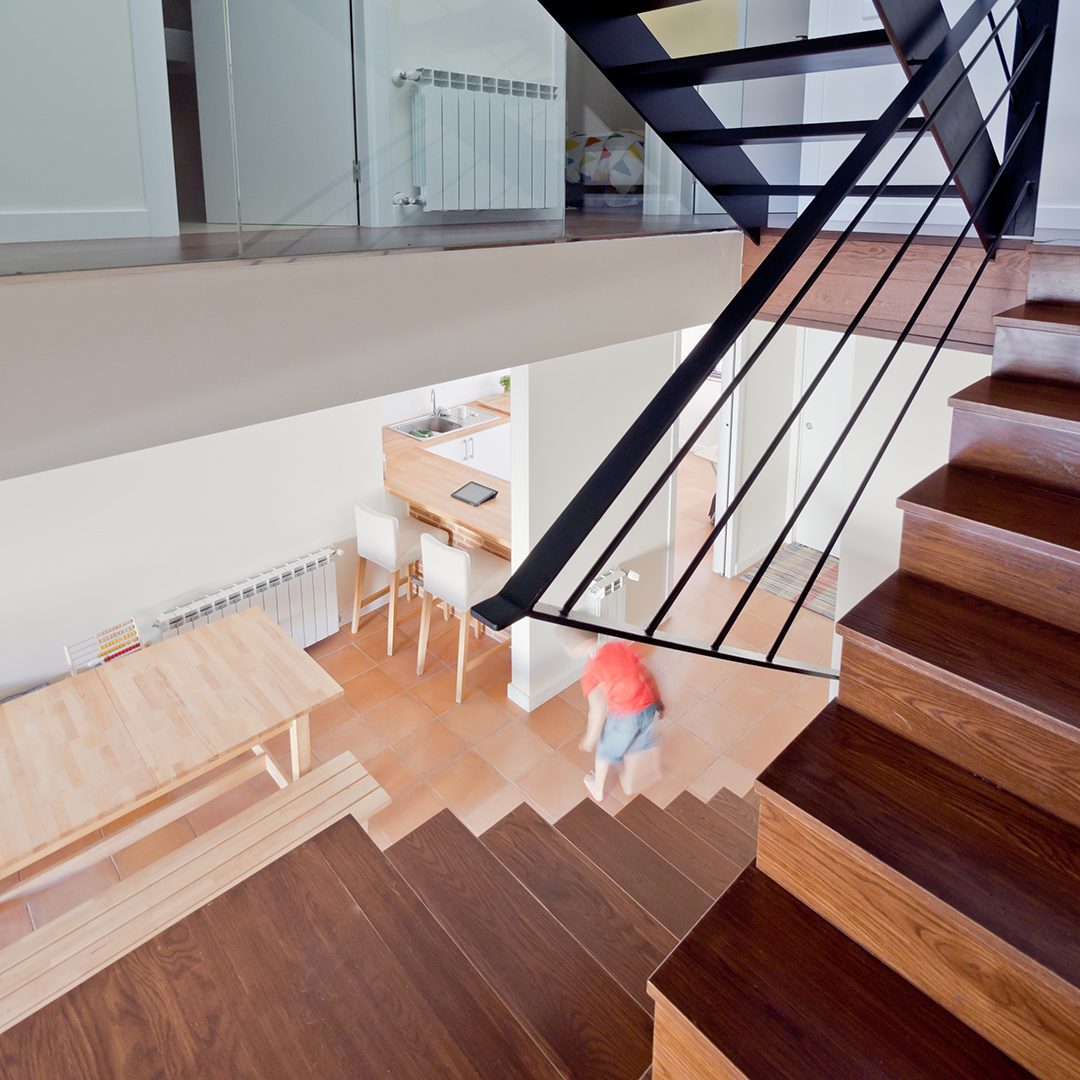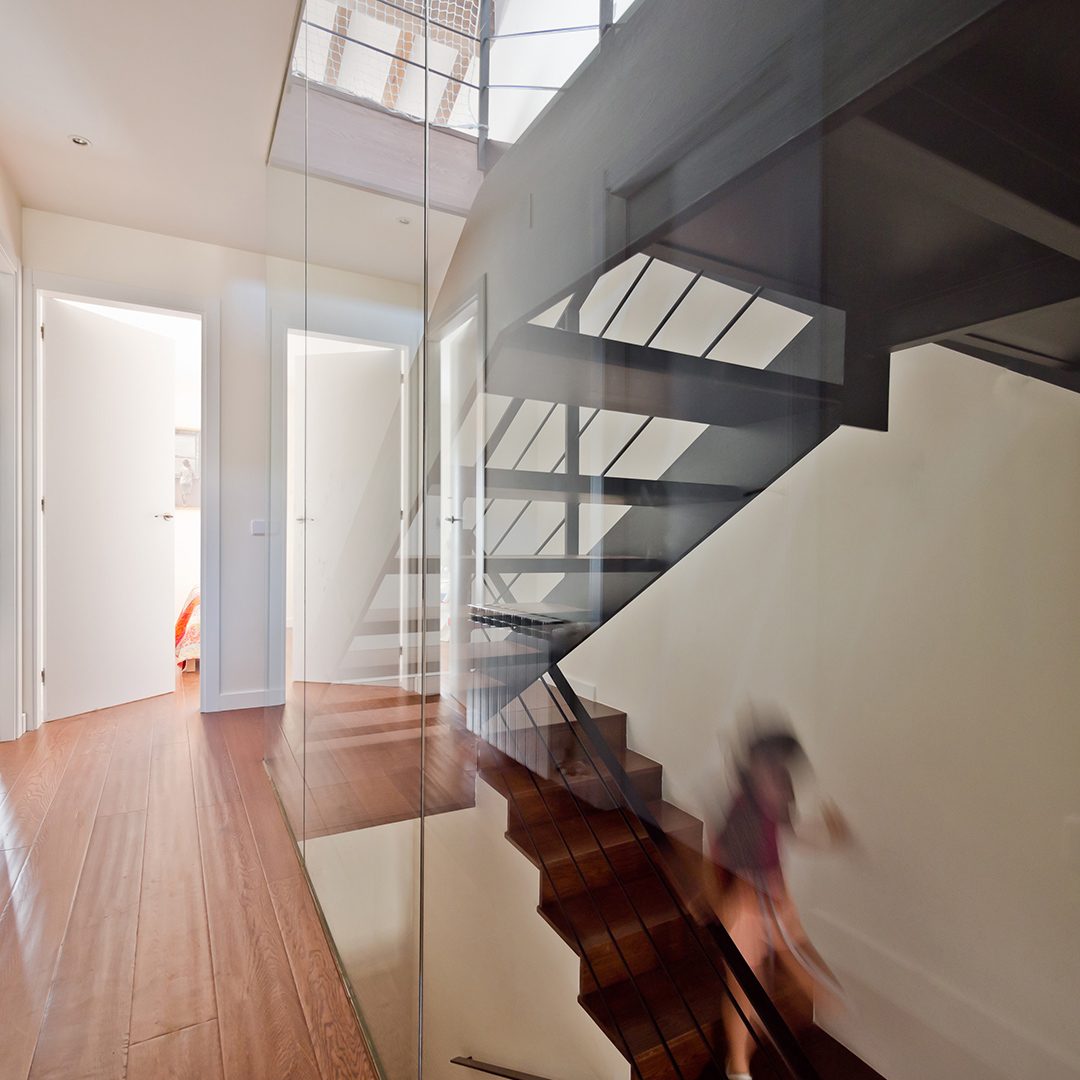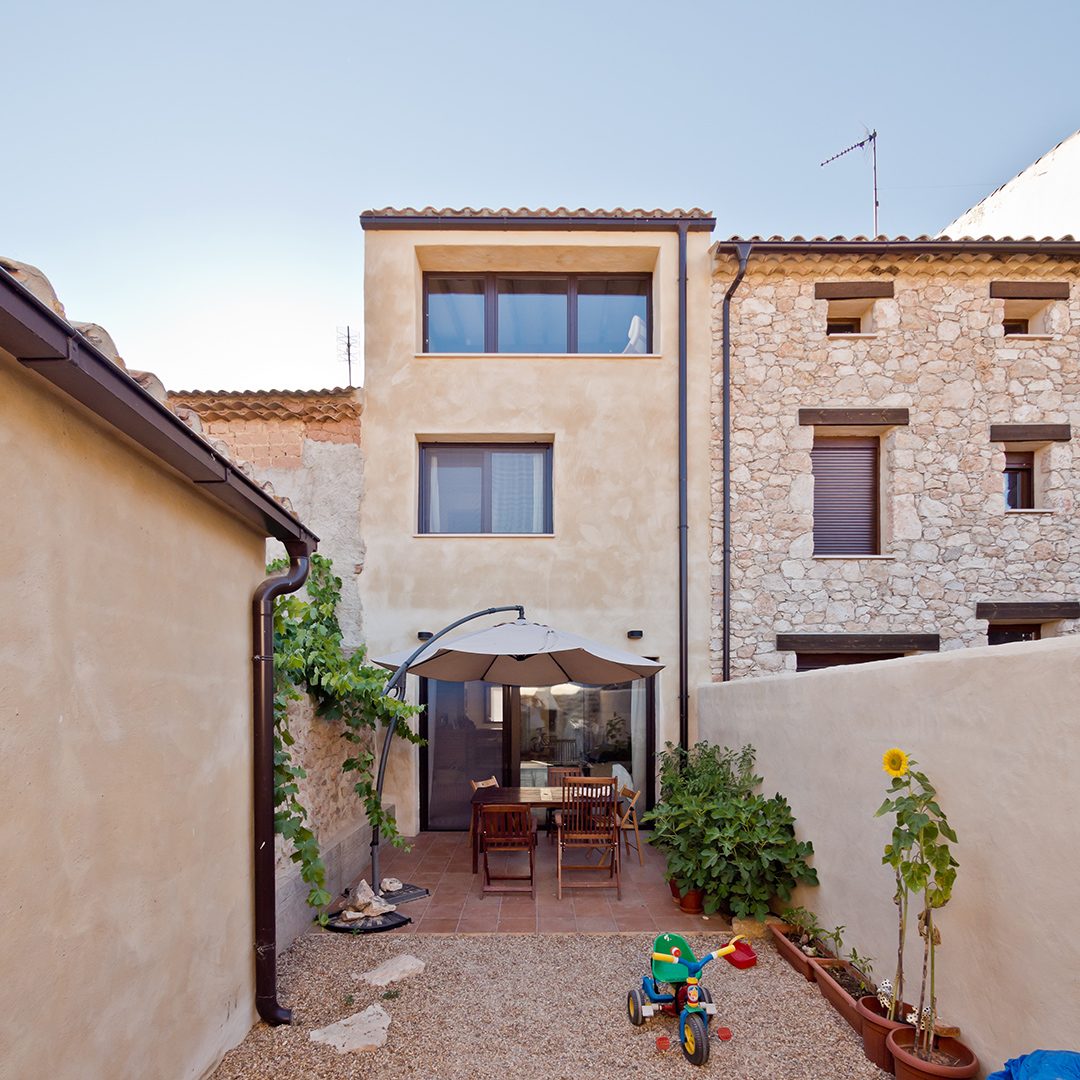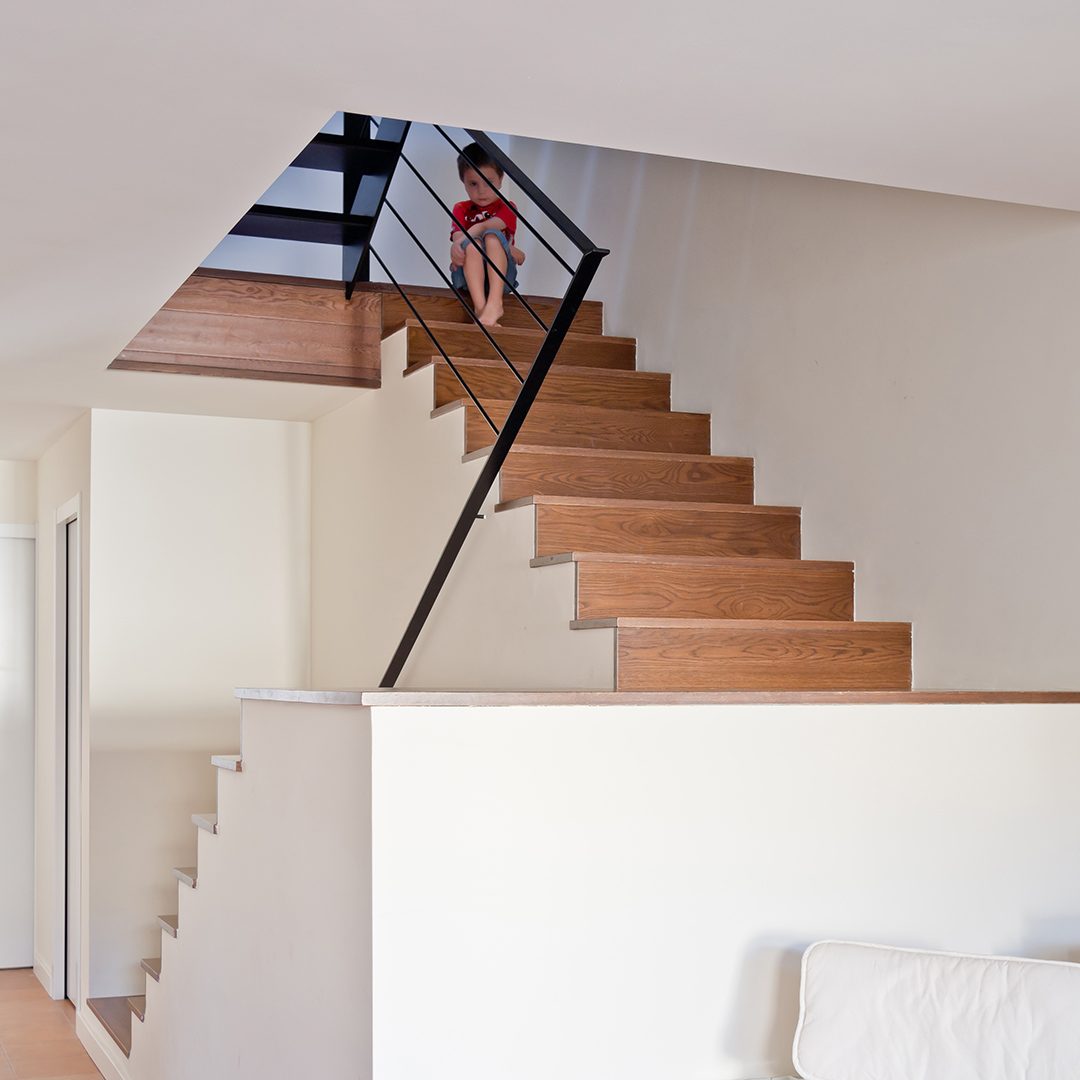 The property is a very narrow two-storey house with an attic. For this reason, the project strategy is based on the appropriate design and location of the staircase area, which is the key element that connects all the areas of the house. This idea is also highlighted with light coming from the roof that reaches the ground floor diffused by the steps of the first floor.
The common areas are reduced to a minimum in order to create large and visually connected spaces.